The insurance industry has had a challenging time during the pandemic, not least because of the fallout over business interruption cover, Gallagher Bassett's director for loss adjusting and claims consultancy, Gordon Vater says one way to rebuild trust is to make more of what the industry has done well
The last 14 months or so have been tumultuous for the insurance sector, not just in the UK, but globally.
The pandemic has created an environment in which we have all had to learn to live and discover new ways of working and engaging with our customers.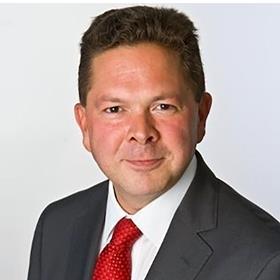 For UK insurers, significant efforts have been made to ensure customers have been looked after right across the spectrum – motor, property, travel, contingency – and, in the main, the sector has performed extremely well.
Of course, we are often slow to shout about our successes and fall heavily for perceived failings, which of course in the last year and still perhaps today relates to business interruption (BI) insurance.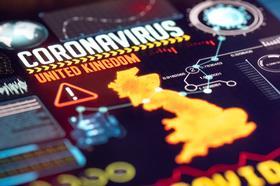 We have taken a battering and to some degree our 'dirty washing' has been extremely visible, thanks to the FCA court case and the associated outcomes. What seems to have been forgotten are some fundamental points. BI losses are complex.
They tax even the experts. We were faced not just with the routine complexities of BI, but also BI losses arising from a pandemic. Was it covered? If so, when did the interruption start?
Were businesses shut as a result of the government lockdown, or because of the outbreak of the disease in the local area? Should furlough payments and grants be taken into account?
And this was all before the courts reviewed the complexities of the policy wordings and before claims adjusters even looked at the information being provided by customers. That information in support of claims can be variable.
Every case requires careful assessment – to achieve that, a standardised list of documents to support the claim is presented.
In some cases this has been viewed as an attempt by insurers to delay, when in fact it couldn't be further from the truth. There are countless examples of customers receiving higher payments than they were expecting as a result of a full review of the information available.
Equally, some customers have been disappointed where calculations have either shown no loss has been suffered, or the policy, regrettably, does not respond. We have to educate customers better about what a policy covers. Customers need to understand what cover is available.
It has to be in language that is easy to understand and we must be clear from the outset what information will be required. Significant steps have been taken by the industry over the years to use plain language, but in the SME commercial market, we clearly had many variations – some easy to follow, others that could have been better worded.
Let's face it, policies have had to be reviewed by the highest court in the land – and we still have uncertainty. Some have talked about standardised wordings and that is common sense, but competition law may prohibit it.
What is clear is that we have to rebuild trust, but we should do that by being far more vocal about the really good things the sector has done and achieved and be proud of that. Then we need to take a good, hard look at our approach to customers in terms of wordings and ensure we are being as clear as we can be