Aegis wanted to find the 'right partner' to provide future-proof solutions
Aegis Managing Agency Limited (Aegis London) yesterday (3 May 2022) became the latest Lloyd's managing agent to implement the Phinsys platform as part of its wider digital transformation strategy
This strategy aims to deliver an automated syndicate operating model supported by Phinsys technology.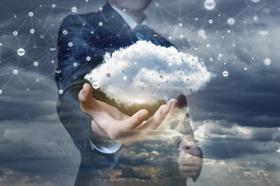 Aegis London chose the Phinsys suite of finance and accounting products to streamline its financial processes and automate statutory, regulatory and management reporting.
Katie Wade, Aegis London's chief financial officer, said: "Digitisation is critical to the way we want to do business and modernising our accounting and finance operations sits at the heart of our transformation strategy.
"To realise our vision we needed the right partner to provide robust, future-proof solutions that will replace manual processing and deliver the necessary data quality and governance controls.
"The Phinsys suite will deliver financial information and analytics on a platform that supports our growth ambitions alongside our new general ledger, Workday."
Digital transformation
Phinsys' solutions allow reinsurance companies, brokers, and MGAs to collate data from multiple, disparate systems into a single, scalable finance data warehouse.
It can then automatically reconcile and post accounting entries to general ledgers.
The accuracy and transparency of accounting processes such as premium earning, expense allocations, ceded premium allocations and the planning and forecasting of results are also improved and regulatory and management reports are automated.
Stuart Conibear, chief commercial officer of Phinsys added: "We're delighted that Aegis is the latest managing agency to select our software solutions to automate their financial close processes as part of a digital transformation programme."