Arch will be using the insurtech's intelligence platform which can provide advanced premium forecasting
Insurtech Concirrus has signed Arch Insurance International which is part of Arch Capital Group Ltd.
Arch Capital Group has entered into an agreement to use the insurtech's behavioural analytics platform, Quest Marine.
Concirrus's chief executive, Andrew Yeoman explains: "Digitalisation is continuing to add to the arsenal of tools insurers use to quantify risk.
"Predictive pricing, risk management, operational efficiencies, and automation based on real-time changes in exposure, provide opportunities for the market to adapt to new client needs. We're excited to be working with Arch and look forward to future developments."
It follows digital operating models becoming more popular against the backdrop of the pandemic.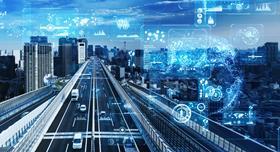 Risk insight
The intelligence platform Quest Marine digitalises the assessment, pricing, and monitoring of marine risk for new and existing business.
Concirrus's new 'market model' can provide advanced premium forecasting based on insight from the insurance market.
This means that any organisation can use the latest machine learning techniques, and it allows for further segmentation of risk and the ability to pick out trends.
Jake Gibbs, head of marine and energy at Arch Insurance International said: "The marine sector is a complex and evolving risk environment.
"By augmenting model data with real-time information specific to the activities of individual vessels, we can assess and price risk more accurately, providing greater certainty for both our brokers and their clients."
The application of algorithms that draw insight from big data allows for the further segmentation of risk, highlighting new trends that can be applied to risk assessment.
For example, valuations generated from the market model include expected loss, suggested premium and a detailed analysis of premium adequacy.
The risk factors contributing to these valuations can be clearly broken down and categorised as either positive or negative.