Donna Scully, director, Carpenters Group, on concerns that the reforms aimed at curbing insurance fraud might not be vigorous enough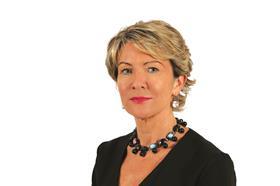 Given the time in which we live, dominated by talk of national humiliation and crisis, it would be wonderful to be able to report that the Fraud Charter group is full of optimism and promise. That there is an overwhelming confidence in the future as we joyfully skip towards the sunlit uplands of the new claims landscape.
Regrettably, that is not the case. The cross-sector stakeholders in the group, whether insurers or solicitors, are increasingly concerned about development of the new Litigants in Person portal. With limited information coming from the Ministry of Justice or MIB, no-one can plan ahead.
There is concern about what is meant by having only a minimum viable product ready for testing from October. Given the nature of IT projects and the complexities of developing an entirely new digital process, organisations need assurance that the portal will be fit for purpose in a meaningful way.
They are also worried about the impact of a supposedly frictionless process on fraud. One downside of making anything digital-only is that it could easily become a hotbed for fraud. The experience of the Probate Service having removed human validation and checks is a timely warning. Anti-fraud specialists remain concerned that fraudsters will game the system and take advantage of genuine motor customers.
The future direction of claims management company (CMC) regulation is also causing disquiet. It has long been warned that the new regulatory regime might prove too expensive for many of the 620 CMCs currently registered with temporary membership. I have long believed that the new portal is a CMC Charter, allowing access to a claims system that they have previously been denied to protect customers. What proportion of the market will migrate underground, unwilling to pay full regulatory costs? Will they become credit hire companies? Will lawyers become CMCs?
There are finally signs that Part 2 of the reforms is under development. The MoJ is, however, resolutely sticking to its position that credit hire, repair and rehabilitation will not be incorporated into the LiP Portal at launch, although it may be later. The Fraud Charter group is anxious that this will continue to make claims extremely attractive with wide scope for abuse.
The sector remains united that more needs to be done collaboratively on fighting fraud, but it can only do so if it is informed and given the opportunity to tackle the problems. No system will ever be perfect, but everything that can be done, must be done, to make the claims system better. Otherwise, what will have been the point of it all?