Martin Wheatley promises to stamp out poor practices in general insurance products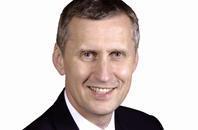 Incoming Financial Conduct Authority (FCA) boss Martin Wheatley has vowed to "shoot first and ask questions later" in banning general insurance products.
Wheatley told delegates at an ABI conference in London last week that the FSA had found "almost every type of poor practice" when it investigated low-value general insurance products earlier in the year.
The tough new regulator boss said unfair terms, mis-selling in distribution, and poor claims and complaints handling were plaguing the general insurance industry.
And in a warning to insurer and broker bosses around the country, Wheatley said he would lead a regime that is more intrusive and focused on the conduct of financial firms and how products are made and sold.
"The key difference between the future and now, and forgive me for being scary in my use of the analogy, is we are being given the power to shoot first and ask questions later," Wheatley said.
"Today's approach is: we find a problem, do lots of analysis, then we publish a set of draft rules and do a cost-benefit analysis, we consult with the industry and you tell us we have got it wrong, and we publish another set of rules. A year later we get to the point where we think we got it right first time. We have got to reverse that process."
Broker reaction
Wheatley's comments triggered a defensive response from a number of key players in the industry, including Biba chief executive Eric Galbraith who said brokers didn't need tougher regulation.
"I recognise that the regulator will address the issues of the financial services sector in what they describe as a 'more intrusive' manner, but when it comes to general insurance this must be targeted at the problem areas, such as lenders and other organisations whose main business is not insurance," Galbraith said.
"We need more appropriate regulation, which means a regulator who will focus on general insurance and realise that 13,000-plus intermediaries do not all operate the same way."
Industry support
Wheatley won support from compliance experts, however, who agreed a clean-up was needed.
RWA Group chairman Robin Wood said that although most insurance brokers were honest and very competent, the sector still needed and wanted tougher regulation to improve overall standards.
"If 90% of the traditional broking market is honest and has integrity, and the other 10% fails to meet those standards, I can assure you that the 90% do not want a light touch for the miscreants," he said.
"They want the regulator crawling all over them until they can get their act together and be compliant, or get out of the industry altogether, and if that figure is 30% or 50% then so be it."
Compliance consultant Branko Bjelobaba said that honest brokers had nothing to fear from Wheatley's speech, and that he hoped the FCA would drive dishonest ones from the industry.
He said: "This is a renewed opportunity to further push professionalism across the sector. If you're corrupt … you deserve to be done."
Bjelobaba added that the FCA was also likely to look at add-on products and the way call centres sell personal lines insurance.
Five examples of FSA GI intervention
February Credit card insurer CPP faced a £15m FSA bill over a sales probe. May Homeserve's shares dropped 26% as the firm scaled back its UK operations following an FSA probe over alleged mis-selling.
May The FSA banned Moorgate Insurance Agencies director Derek Wright for taking client money.
July The regulator banned and fined Goodwin Best partner Stephen Goodwin £471,846 for embezzling premiums.
September The FSA announced plans to tighten brokers' client money account audits and ban conditional risk transfer.
Talking points …
Do GI brokers need or deserve more regulatory intervention?
Martin Wheatley (pictured) has said the FCA will be a tougher regulator than the FSA. Is there a risk the FCA could overreact and be overbearing when it launches?
Low-value general insurance products were one of the few specific examples Wheatley made in his speech. Was he just illustrating a point, or does the FCA have more changes planned?