Insurer strengthens reserves by £37m after commercial motor COR grows to 113%, and RSA says the market is struggling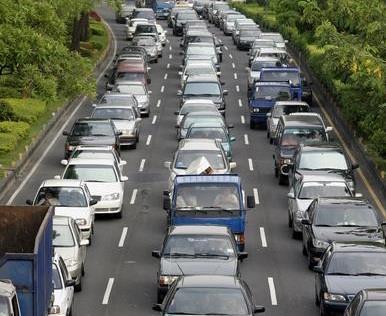 Alarm bells were ringing in commercial motor this week after Aviva revealed it had to strengthen reserves by £37m.
Senior figures at RSA and Allianz are also concerned about the state of the commercial motor market, which is suffering from the bodily injury claims problems that ravaged personal lines motor.
Inspired by profitable growth in its personal lines, Aviva's overall general insurance performance in 2011 was a solid combined operating ratio of 96%, the same as it was in 2010.
But the insurer's commercial motor result was disappointing, as COR deteriorated 15 percentage points to 113% in 2011. Commercial motor was Aviva's fastest growing book, up to £618m from £545m in 2010.
Aviva suffered problems in its van, taxi and scheme accounts. The company's UK general insurance chief executive David McMillan said: "We have moved on those [events] quite purposefully in the second half of 2011, putting up rates and exiting schemes where appropriate. We are expecting our commercial result to improve quite significantly in 2012."
Allianz head of commercial motor and motor trade Roger Ball said the 2011 commercial motor year results might be "a little bit flattering".
Ball said weather was good in 2011, rising petrol prices meant vehicles were used less and driven more carefully for fuel economy and the stagnating economy resulted in fewer road trips.
Increase in costs and frequency
"I just have a horrible feeling that the worse is yet to come – and I'm not being a doom merchant or trying to talk prices up for the sake of it," he said. "I just think those three sets of factors were beneficial for the sector rather than detrimental. We are all seeing an increase in costs and frequency.
"Although there are generally fewer accidents, the proportion of bodily injury has tended to increase. In some areas it is fraud that insurers are alive to. It's fraud against policyholders. Commercial drivers will not gain out of having an accident."
RSA's UK commercial motor is performing better than Aviva's, but is still some way off underwriting profitability at 104.8% in 2011 (2010: 109.7%). RSA increased rates by 7% last year, as opposed to Aviva's 13% rate hike.
In February, RSA's commercial managing director Jon Hancock told Insurance Times: "We will see what the market publishes this year, but I think the market is really struggling."
RSA's net written commercial motor premium grew 9.4% to £556m in 2011. This includes the phasing in of premium from a big contract, but excluding this, premiums were down by 15%.
Hancock said: "It's a tough market to trade in and we are going to do what we've been doing for the last few years.
Withdrawing capacity
"If we can trade competitively and make profit we will, and if we can't, we'll continue to withdraw capacity and we've done that over the last few years in commercial motor. We've brought the book down and we'll continue to drive towards profitability."
Aviva's problems in commercial motor were offset by a strong performance in personal lines. Its personal motor business has attracted 413,000 new customers, with net written premium up 32% to £1.1bn.
Aviva said this reflected rating action, strong growth in direct business and the successful roll-out of direct pricing to brokers. As a whole, Aviva made a profit after tax of £60m in 2011, a huge drop from the £1.9bn in 2010. The company attributed the fall to "adverse unrealised investment variances".