Rating agency also downgrades broker's bonds to BB- and CCC+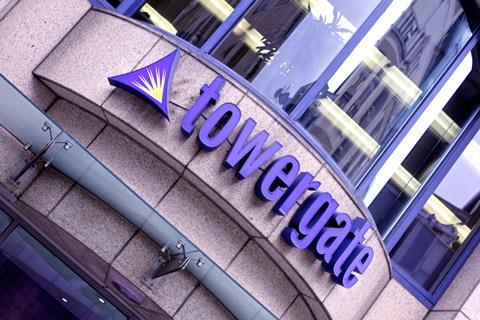 Fitch has downgraded Towergate's issuer default rating to B- from B following yesterday's announcement that the broking group may face a cash shortage in next year's first quarter.
The ratings agency has also downgraded the Towergate bonds that mature in 2018 to BB- and the bonds that mature in 2019 to CCC+.
Fitch has also placed all the ratings on 'rating watch negative', which means there could be a further downgrade if the situation does not improve.
The agency said it had not factored the recent approaches to buy Towergate into the ratings because discussions are still in the early stages.
Growing uncertainty
The rating agency said the downgrades and negative watch "reflects growing uncertainty concerning Towergate's ability to improve short-term operational cash flow and maintain sufficient liquidity moving into 2015."
The agency added that Towergate's free cash flow has been "under sustained pressure" throughout 2014 because of spending on its restructuring programme.
In addition, Fitch pointed out that Towergate's organic revenues had fallen in the third quarter of 2013 and the broking group's ability to grow through acquisition "looks increasingly challenged given the limited sources of capital available to the company".
Alternative sources
Fitch said that because Towergate has now fully used its revolving credit facility, the company will have to resort to alternative liquidity sources, including asset sales, to cover any short term cash needs.
Towergate said yesterday that it was planning to sell small, non-core businesses as part of its efforts to stave off a cash shortage.
The rating agency added that if the FCA's investigations into advice given by Towergate Financial mean the company has to pay compensation to customers, "cash flow and liquidity will come under further pressure".
Slower than expected
Fitch said that the strategic measures Towergate has taken to improve its processes have "some merits" and it expects them to generate some cost savings.
But it added that the restructuring is progressing slower than the agency had expected and having a bigger effect on results and cash flow than expected.
Further downgrades
There is a possibility that Fitch could downgrade Towergate further if its situation does not improve.
The agency warned that if Towergate's liquidity does not improve through a combination of operational efficiencies and a return to positive organic growth, the company's issuer default rating "could come under further pressure".