Groundwater flooding can cause signifcant losses and can last for long periods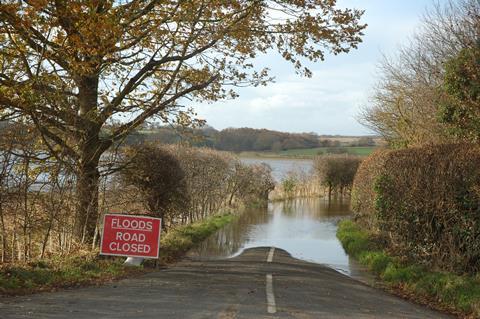 Flood modelling expert ESI has partnered with hydrogeology data provider's Ambiental to provide detailed analysis of groundwater flooding to insurance markets.
According to engineering experts HR Wallingford, groundwater flooding is one of three major infrastructure issues facing the UK.
Harder to predict than coastal floods, groundwater flooding can often cause considerable losses due to its long durations.
Ambiental managing director Justin Butler said: "Groundwater flooding can significantly exacerbate surface water flood risk, and flood mapping datasets currently on the market do not consider this risk explicitly."
Combining ESI's groundwater flood risk map with Ambiental's UKFloodMap4, the partnership will give a 100% coverage of the UK, charting return periods, rainfall data and river flow models.
ESI chief executive Stuart Pearce added: "We are delighted to be working with Ambiental. This marks a new chapter in holistic flood risk analysis, ensuring an ever more accurate risk assessment and greater clarity for property and infrastructure owners."