The former Aviva broker distribution director hopes to address the "lost opportunity" in commercial insurance with new data and search venture Broker Insights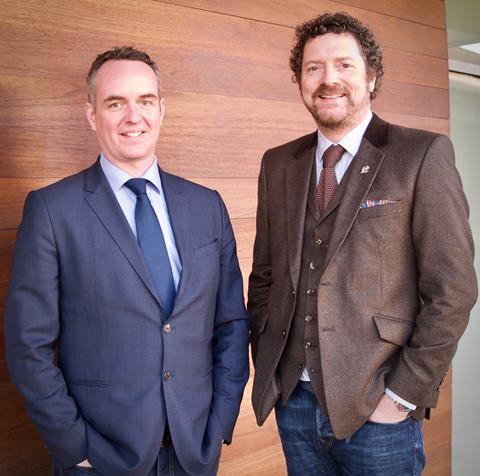 Broker Insights, which Fraser Edmond (pictured, left) is chief executive of and left Aviva to work at, is a newly founded search platform that uses regional broker customer data to match insurers with commercial opportunities.
According to the company, it is beneficial for brokers as well as insurers, because the regional broker market will be more visible.
Brokers will be paid by Broker Insights for their data.
Broker Insights' platform will allow insurers to search by business type, product, premium, renewal date, location and insurer.
Edmond explained: "Our system gives insurers a sales and marketing capability that hasn't existed before, broadening their commercial distribution reach to more regional brokers and enabling them to be talking to the right brokers, at the right time and about the right products for the right customers, simply by logging in and searching the system."
He continued: "And, as we increase the volume of commercial data in the platform, the richness of that information will allow insurers to develop and build better and more relevant products for broker market customers."
The start-up, which boasts an experienced team including Aviva UK former head of broker sales Iain Crole, hopes to have 100 brokers on the platform over the next 12 months.
It claims to be in talks with several UK and global insurers.