At our recent fraud event, delegates aired concerns about outdated data systems at a time when opportunist activities are on the increase. Developments with validation methods in motor were discussed, as was the best way forward for raising awareness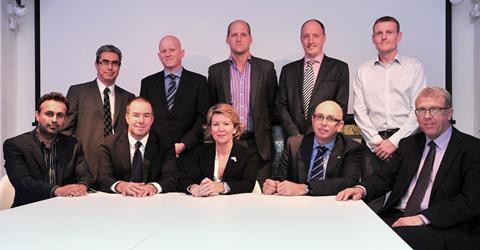 The agenda
1) Data is being shared between personal lines, but what can be done in commercial?
Opportunist frauds are becoming more widespread - for example, factory workers exposed to noise in the 1960s but who have never made a claim are being pushed by claims management firms to file their claims.
Key points
Commercial property claims are a big problem for insurers, as firms can put in spurious claims when they go to the wall. However, there is now more information publicly available that can be used to tell whether those claims are genuine or not.
Law firms have reported a spike in deafness claims as aggressive accident management companies recruit potential claimants to push through claims before the referral fee ban kicks in next April.
"There are companies still on mainframe systems - black screens with green cursors. On the deafness side, you have paper policy records dating back to the 1900s" Scott Clayton, Zurich
We say…
Companies must upgrade their legacy systems to extract and share data better and adopt a more collaborative approach in the fight against fraud.
2) How do we move to insurers reaching other parts of the supply chain?
Decisions need to be made on how customer data is accessed and what information is shared between the insurer, lawyers and their clients.
Key points
Allianz's insurance fraud manager Mihir Pandya said looking beyond fraud is key to tackling the problem - there should be an emphasis on educating customers about the value of insurance and improving communication and transparency in the claims process.
The claims process has become too easy for fraudsters to abuse, necessitating the need for greater data sharing between all parties involved.
"The industry has become process driven to bring down costs and premiums - but that's more open to fraud as you no longer meet claimants face to face" Donna Scully, Carpenters
We say…
The industry needs to extend its anti-fraud framework for the benefit of all parties involved in the claims process.
3) How does the industry improve validation methods for customer data?
Ghost-broking has become an endemic problem, spreading from motor trade to motor fleet, and the industry needs to come up with a solution to prevent it.
Key points
Buy-in at the top level is required to improve validation methods and to harness the tools and techniques available for dealing with customer data, said AXA Personal Lines' head of counterfraud Steve Gaywood.
The Insurance Fraud Register and the Insurance Fraud Enforcement Department and other fraud databases have enabled the industry to detect misrepresentation by customers.
In terms of access to DVLA data, that will be a game changer. For the first time you will see conviction information you don't normally see" Steve Gaywood, AXA Personal Lines
We say…
The industry needs to fully use resources such as the Claims and Underwriting Exchange, which will open up access to other databases.
4) Should the ABI give its anti-fraud advertising campaign another go?
The industry has made big strides in improving public awareness of fraud since the ABI's initial media campaign in 2006. But should that campaign be revived or are there better alternative channels such as social media?
Key points
Maximising resources is the key, says the ABI's assistant director of markets and regulation Mark Allen, through the use of TV programmes such as the BBC's 10-part 'Claim and Shame' series which follows IFED's investigations.
Zurich's claims fraud and investigations manager Scott Clayton said that the Fairclough v Summers trial had brought home the implications of getting caught committing fraud and the penalties offenders are likely to face.
"There are too many competing priorities financially to realistically say let's go out there and run a TV advert in the middle of Coronation Street, it's just not going to happen," Clayton said.
We say…
The industry could follow the US model and produce a rogue's gallery to name and shame fraudsters, starting with the first offender caught on the IFR.
What we learnt
Richard Davies, group fraud risk manager at AXA UK
Q: How did you think the event went?
A: It was a good debate with lots of great ideas going forward and I thought many were really practical. I think the question for us as a group is to decide how we want to pull the charter together and how we want to publicise it around the industry, but I am confident it is a really good benchmark for us to work from.
Q: What lessons have you learnt?
A: The main lesson for me is: don't assume you know everything within this space. Everybody has different needs and we all need to talk about and understand them before we go off developing anti-fraud committees. Bringing together a really diverse group of people to have this discussion has brought that to the fore.
Q: What now for the Insurance Fraud Charter?
A: Quite a lot of what we talked about would take years to implement, but if we can take this forward to bodies such as the Financial Crime Committee, the Insurance Fraud Bureau and IFR steering board, I'm sure those conversations will be positive and that will help us build better fraud controls for the entire industry.
Delegate feedback
Neil Daniel, GAB Robins' head of counter fraud on media campaigns:
"There is more you could be doing in the media because there are so many different channels. You could be doing more with social media and if you have got the industry delivering that same consistent message I believe you would start to hit the right targets."
Phil Bird, head of customer services at the Motor Insurers' Bureau, and IFB director, on insurance fraud:
"I tell people in the pub on a Friday night that the industry loses £1bn-plus a year and they all say, 'You're winding me up'."
Richard Davies group fraud risk manager at AXA UK on the government's lack of movement on data sharing:
"Government discussion is about reinventing the wheel again and trying to make it ridiculously complicated, rather than accepting there needs to be some kind of hub-based data-sharing approach, which has been out there as a concept for years."