In the latest round of anti-fraud discussions, delegates heard updates on various data-sharing programmes and the Insurance Fraud Register and concerns about fraudster attentions turning to liability claims - industrial deafness in particular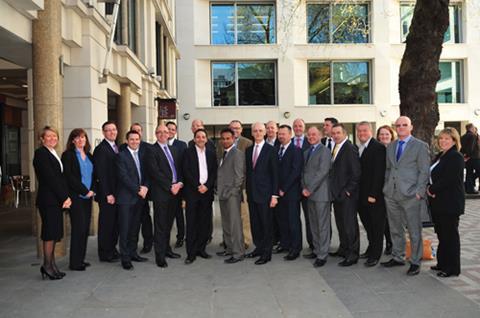 The agenda at the Fraud Charter event in May tackled five key questions:
1. How is the Claims and Underwriting Exchange (CUE) being developed?
The CUE data is designed to enable insurers to share information about an incident that may give rise to a motor, home, personal injury or illness claim. The next step is to make this data available at point-of-quote.
Key points:
The CUE database is already in use, but not at point-of-quote. The work to achieve this is happening, the main sticking point being that the database has to be absolutely robust in terms of ascribing the right claims experience to the right person. Data protection issues arise if there is a risk of the wrong claims experience being assigned to the wrong person.
Keith Morris, chief executive, Sabre:
"It's not finished yet, it's still a little way away, but hopefully not too far. It's something we're working on."
We say …
Access to CUE at point-of-quote could be a big step forward in fighting fraud.
2. When will the DVLA database be available for driver validation?
The DVLA was cautious about sharing the general public's data with insurers, but has been convinced of the benefits and
is working to find a mechanism for doing this. The provisional go-live date is Q1 2014.
Key points:
The process will enable automatic data checking on information such as driving convictions, age, address (maybe), driving entitlement, and when the driving test was passed. The intention is to automate the process by originating data from trusted sources, rather than asking the customer to key in data and then validating it.
Keith Morris, chief executive, Sabre
"The Motor Insurers' Bureau hub is the bit that needs to be built properly - one of the challenges was to convince the DVLA that the hub was the right way to do this. They're fully on board."
We say …
Overcoming the DVLA's concerns paves the way for good government relations.
3. Is there any benefit to the insurance industry of working with other sectors on fraud?
There is a wealth of untapped data and insight in other sectors, especially the public sector, which could be of use to the insurance industry in fighting fraud. The challenge is to pick the right targets and make it happen.
Key points:
A counterfraud checking service, matching data from insurers to data from the Department for Work and Pensions and Revenue & Customs, is a real possibility within three to five years.
A government-led campaign is potentially much more effective and less damaging than an industry-led campaign. The industry needs to do more to prove that the crime of fraud is being committed.
Richard Davies, UK head of fraud, AXA
"The hub and the DVLA project are such important mechanisms, because they give us a low-cost blueprint for the longer-term. We want to properly share and match data and identify common points of interest."
We say …
Public sector data is a complex area, but could lead to fraud wins if got right.
4. When will the Insurance Fraud Register (IFR) be ready to use?
The IFR is designed to store data about known fraudsters in motor, home, health and life and savings products for sharing between insurers. Progress has been held back by compliance issues, but its backers say the launch is imminent.
Key points:
IFR means that people applying for insurance can be screened, in a way similar to the process used by the credit card industry.
IFR is funded by the ABI and will be available to all of its members, with information also being passed to the National Fraud Authority.
The IFR can't be accessed at the moment owing to unresolved compliance issues.
Richard Davies, UK head of fraud, AXA:
"We're very, very close to having it sorted. It's been a good learning process to go through. We hope we won't have to do that again."
We say …
It's better to resolve compliance issues in a watertight way – even if it takes longer.
5. Are liability claims the next big target for fraudsters?
Post-Laspo, with rewards attached to personal motor claims reduced, the fear is that organised insurance fraudsters will turn their attention to commercial liability claims. Industrial deafness has emerged as one focus of claims management attention.
Key points:
Fraudsters are finding that liability has weaker defences against fraud than motor, where the industry has typically invested more in fighting fraud. Claimant lawyers now have the option of offering damages-based agreements to clients, which may result in big rewards for the lawyers in the case of a win.
The rise in liability claims may also be an unintended consequence of the Employers' Liability Tracing Office.
Scott Clayton, claims fraud and investigations manager, Zurich:
"We are seeing significant increases in industrial deafness claims. Is this because more people who have sustained a hearing loss are claiming, or is it driven by claimant law firms? It's impossible to say."
We say …
Liability fraud is hurting insurers, and more work is needed to catch the scammers.
DELEGATE FEEDBACK
Mihir Pandya, fraud manager, Allianz
"There have been lots of conversations about data sharing in the fight against fraud - now we need to take action. A first step would be for those close to the detail to create a roadmap to get to a data-sharing situation, with anticipated obstacles. That is key work, and needs to be the output for 2013. Groups such as the ABI Financial Crime Committee or the Insurance Fraud Bureau could do this. The next step is to pitch that to the chief executive level - to IDSL (Insurance Database Services Limited), for example."
Donna Scully, partner, Carpenters Law
"I hope I bring to the table the professional claimant lawyer perspective. We don't want fraudsters in the system - we want them filtered out as early as possible. From my point of view, the fraudsters ruin it for genuine claimants, who need help and support. I learned a lot about how much work and money the insurance industry has spent fighting fraud. I was pleased people wanted to see what more could be done, if they could be more collaborative."
Keith Morris, chief executive, Sabre
"It is interesting to talk to people from other parts of the industry, for example claimant law firms and broker representatives. It's a much broader representation than I would normally get in an ABI-type forum. Hearing a claimant lawyer's point of view is very interesting, because we want to see that claimants who have a legitimate claim are dealt with. I'm not averse to discussions about data sharing. We want to prevent fraud, so if other parts of the industry are trying to prevent fraud as well, it's in our interests to try to work with them where we can."
EDITOR'S WORD
So what are the aims of the Fraud Charter in 2013? What clearly come across from the advisory group were three things: a need to encourage industry-led initiatives to improve data sharing; encouraging co-operation on fighting fraud across other sectors of the economy such as banking and retail; and, finally, for Insurance Times to act as an advocate in promoting the fight against fraud. Insurance Times has listened, and you can be sure it will be playing its part in the fight against fraud for 2013.
Saxon East, executive editor, Insurance Times