Markerstudy is a rare breed: a motor insurer that distributes primarily through brokers. It also has a nice sideline in pawn shops. Insurance Times meets its straight-talking underwriting director to talk about where the company is headed next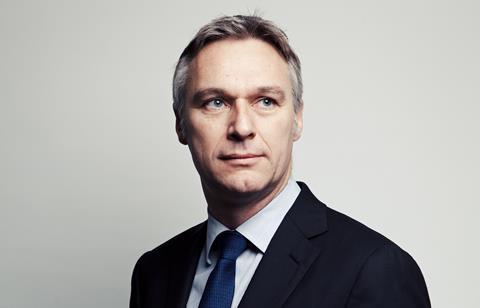 I'm above a pawn shop in Fleet Street for the Insurance Times interview with Markerstudy underwriting director Gary Humphreys. The location is not exactly what you'd expect of a £310m premium income insurer. Humphreys, though, seems entirely at ease with the environment, sitting back in his chair, no computers in sight, just an iPad perched in front of him. "We own …" - he pauses as he counts all the pawn shops - "five of them", he says matter-of-factly.
In his first interview with Insurance Times, Humphreys is ready to talk about the company that can't stay out of the news. In recent years, it's doubled in premium size following the Zenith acquisition, been involved in a multimillion-pound legal battle with its former claims handler Endsleigh, and battled the industry-wide plague of rising bodily injury claims and costs.
Through all these challenges, Markerstudy has kept its unique character. At a recent celebration to mark its tenth anniversary and its roots as a Gibraltar-based start up, the fancy dress theme was Gibraltar through the ages. The company's flamboyant chief executive Kevin Spencer paraded through London's Savoy Hotel as Lord Nelson, flanked by an entourage of sailors. Well, they weren't going to sit back and let the compères, Who Wants to be a Millionaire's Chris Tarrant and singer Tony Hadley, hog all the limelight.
The fun and games do have a serious point. Markerstudy is one of an increasingly rare breed, a motor underwriter predominantly distributing through brokers. It has to keep very much in with the "work hard, play hard" ethic of its broker partners.
As you might expect, those partners are complimentary. Describing Humphreys, MCE chief executive Julian Edwards says: "He's very professional and straight talking, and a great decision-maker with excellent knowledge of both insurer and broking models." Praise indeed.
Defying the doubters
Humphreys started out as a Lloyd's motor underwriter. He later teamed up with friend and broker Spencer to launch their own Gibraltarian carrier in 2001, distributing through motor brokers. Gibraltar, at that time, was seen as a haven for financial criminals and lax regulation.
Humphreys admits: "I remember one person, who eventually came to be one of our leading reinsurers, saying: 'Why Gibraltar? It's full of money launderers." But the business defied the doubters and grew steadily while others hit the buffers.
Motor underwriters distributing through brokers came under huge pressure in 2009 and 2010. NIG, QBE and HSBC put their motor books into run-off after suffering rising claims costs. Even the once great reputation of Equity Red Star was laid to waste.
We've always played 'the bottom line is king'. We've needed to"

Gary Humpheys, Markerstudy
Humphreys deserves credit for his role in ensuring that Markerstudy avoided the fate of its erstwhile rivals. It kept to its roots of niche sectors, such as young drivers, and wasn't tempted into volume chasing.
"We've always played 'the bottom line is king'. We've needed to. We are a privately owned company with no external borrowings or debt finance, or equity finance, so we play with all money all the time and keep very focused," he says.
Humphreys expects Markerstudy's combined operating ratio for 2011 to be 95%. Pretty solid, but there are still hazards out there. "The fleet market is not moving in the right direction," he says. "It's almost a vanity-led market. There are certain perceived fleets that are desired by certain underwriters to hold and those never get the rating attention they deserve.
"You see invites going out at a sensible rate but end up being re-underwritten by about 20% or 30% of the original invite just to retain the business. I haven't seen anything that is going to change that in the short-term."
Burn no bridges
The key question for Markerstudy, though, is perhaps not over performance, but reserving. Markerstudy set its reserves below actuarial best estimates in 2009, when the last accounts were filed, despite an £11m boost to prior-year provisions. Markerstudy said it had flexibility on reserves because it was awaiting a payment, worth at least £6m, from Endsleigh.
It's potentially a thorny subject, but Humphreys has some good news: Endsleigh and Markerstudy settled just before Christmas. Humphreys can't reveal the amount - "subject to non-disclosure" - but says it's in line with expectations.
Humphreys, level-headed and not prone to burning bridges, says the relationship with Endsleigh remains "amicable".
"The irony in all these things is that the best way to get it solved is to sit down with the chief executives. Kevin and I sat down with the chief executive of Endsleigh, and that is how the mediation came to a satisfactory conclusion."
With that dispute out of the way, Markerstudy can concentrate on its plans for 2012. Two direct aggregator brands, Zenith Insurance and Zenith Insurance Plus, were launched at the end of last year. The target is £10m premium this year and £50m within five years. Zenith was the distressed motor underwriter that Markerstudy snapped up two years ago, reportedly for a token £1.
Humphreys says: "Our first year was 2010 with Zenith and it has made good money in 2010 and even better in 2011. They'd diversified into overseas business that was unsuccessful and provided capacity to some MGAs that had proved disastrous. Really, it had just gone off piste from what were its core strengths."
The Midas touch
Markerstudy also has the challenge of operating a range of businesses that now include the pawn shops, a windscreen repair firm, bodyshop garages, insurance brokers and real estate. It's all a sprawling empire. What many wonder is: where does Spencer get his money? Humphreys says: "We've done well from Markerstudy and we've done well with external investments.
"Kevin's got a bit of a Midas touch when it comes to property development, which has supported some of the growth plans. He's always been very focused on diversification."
With so much to do, and the pressure that goes with it, Humphreys could be forgiven for throwing in the towel by selling up. But he's having none of it. "We enjoy it," he says. "Kevin has an insatiable appetite for business and has great designs on different areas to go into. The day we stop enjoying it will be the day we pack up."