Aggregator signs up technology expert Wunelli to provide telematics know-how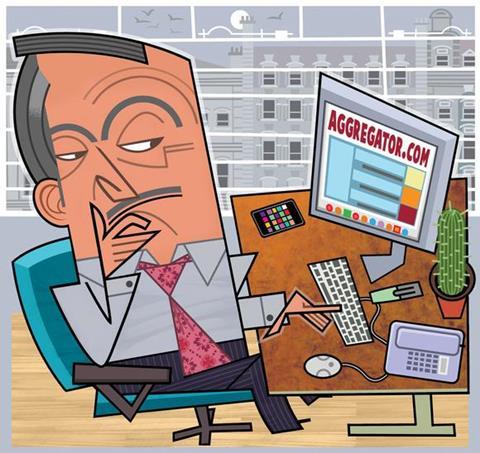 Gocompare is planning to steal a march on its rivals in telematics following a deal with technology provider Wunelli.
Gocompare will relaunch Wunelli's telematics aggregator site, called Comparethebox, with new providers and an improved website design.
If the planned March relaunch is successful, Gocompare could launch a telematics aggregator on its own website.
So far none of the big four aggregators - Gocompare, Confused, Comparethemarket, or Moneysupermarket - have a telematics comparison site.
A Gocompare spokesman said: "The telematics industry will only increase in importance this year, for both the insurance industry and the consumer alike, so we are keen to introduce a service that will enable motorists to compare these policies at a glance."
Wunelli technology and innovations director Paul Stacy said: "We are the telematics product knowledge managers, they are the experts on price comparison - they are white-labelling for us."
Meanwhile, Wunelli hopes that telematics provider Insurethebox will also adopt its 20 driving standards that can be measured on any of their telematics boxes.
Everyone will want to own the telematics data for their own purposes. The insurer, broker, telematics provider - they all add value"

Ian Faulkner, Metaskil
Wunelli drew up the standards so that insurers have a minimum set of risk data for underwriters to look at if a customer decides to switch providers. Wunelli and Insurethebox between them provide and control around 95% of devices fitted in vehicles, Stacy said.
"We are then able to take those 20 factors, and no matter which preferences insurers have to weighting one over the other, we can still standardise a common driving behaviour score."
Perhaps the biggest issue around telematics is the question of who owns the data.
Telematics data assessor Metaskil's managing director, Ian Faulkner, said: "Everyone will want to own the data for their own purposes. The insurer, broker, telematics provider - they all add value somewhere in the chain. I think everybody would lay claim to owning it in some way, shape or form.
"There will be a need for standards of data transfer in the future, but the market is so immature at the moment."
The confusion over who owns the data has led to calls for a standard system for sharing data.
Consultancy firm Celent's insurance analyst for research Craig Beattie said there was a need for a third-party body to oversee data sharing in telematics.
"It's something that needs to happen," he said.
The ABI said it was in discussions with its members over ownership of telematics data. A spokesman said: "There will almost certainly be issues around different items of data that are judged sensitive and those that perhaps aren't. Data protection law can be complex, so we need to navigate it carefully."
The spokesman said it was unlikely that the data used would become standardised and that it was a matter for individual insurers.
However, the ABI is investigating whether there could be an industry standard of a minimum data set in place.
"We will assist our members in those areas where we can work collectively, mindful of the strict competition rules on that co-operation," the spokesman said.
"Many insurers are well advanced with their plans, and our aim as ever is to encourage a competitive market while helping our members to understand the common issues, such as data ownership.
"Guidance would be limited to those areas, rather than for pricing or underwriting."
Talking points …
● How will any talks about data sharing take into account how telematics data is processed? The customer could lay claim to the raw data, but if an insurer then crunches the numbers and draws some conclusions, who owns the data then?
● Will the UK see third-party intermediaries offering to help telematics customers switch between insurers, as happens on the continent?
● Many telematics propositions offer the box for free and charge a fee to remove it, off-setting its total cost over several years. Do insurers actually want a system that lets telematics customers switch easily between insurers?