The scheme, which will cap flood-related premiums, was expected this summer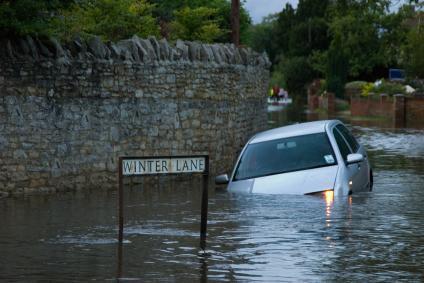 The Government's new Flood Re insurance scheme, aimed at homes at high risk of flooding, will be delayed until April 2016.
Originally expected to be implemented this summer, the scheme will involve 400 insurers; but testing the complex model has delayed the launch by nearly a year.
The project, aimed at 500,000 households at high risk, will cap flood-related premiums at £210 a year for houses in council tax band A.
Increasing throughout the bands, the figure rises to £1,200 a year in band H.
"We are planning to go live in April 2016," Flood Re chief executive Brendan McCafferty said.
"It is vitally important to get this right first time, as it is a world first."
Ultimately, the scheme is a fund of last resort paid for by the insurance industry, partly from flood premiums, but also by a levy – averaging £10.50 per home – on other insurance customers.
Households affected by floods will claim through their insurer as usual and the firm will recoup the costs from the fund. Insurers are not obliged to sign up, but most are expected to.
Until the scheme starts, insurers will continue to cover those at high risk as normal, however there is no cap in place on the amount that a customer may be charged.