UK broking and risk management revenue increased 5.6% in 2015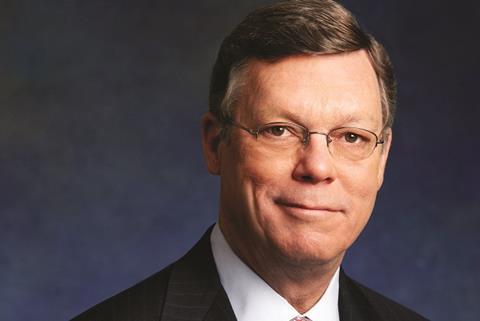 Arthur J Gallagher's UK broking and risk management units generated revenue of $766.9m (£529.3m) in 2015, up 5.6% on the $726.2m they brought in in 2014, SEC filings show.
This is a sharp slowdown from the 69.7% growth in UK revenue Gallagher reported in 2014 from 2013's revenue of $427.9m.
The UK's share of overall group revenues fell by one percentage point to 19% in 2015 from 20% in 2014. But the UK remained the company's second-biggest market after the US.
The rapid UK growth in 2014 was fuelled by the large retail broker acquisitions it made during the year, including Oval in April 2014 and OAMPS UK in June 2014. These purchases followed Gallagher's acquisition of Giles in November 2013.
The company has made no large UK acquisitions since then, but has done smaller deals. For example, it bought the renewal rights of Coventry-based broker Pinnock Bell in July 2015.
In a conference call after the release of Gallagher's group results for 2015 last week, chief executive Patrick Gallagher (pictured) said UK retail broking business accounted for $360m of revenue.
He said that organic growth in UK retail was "flat", but he added: "Posting flat organic [growth] is actually quite an accomplishment given it is this unit that's going through most of the integration work that's remaining from our larger deals."
Gallagher said in its full year results that the UK integration work would be "nearly done" by the end of this year.