Former RSA boss, heading private equity bid, is also top candidate to handle flotation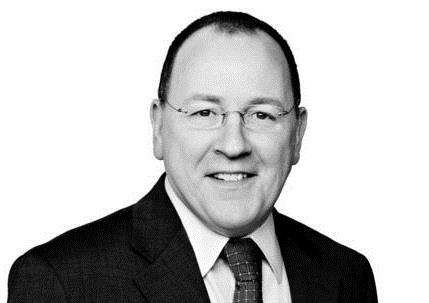 Former RSA boss Andy Haste is being lined up to either lead a private equity bid or initial public offering (IPO) for Direct Line
Group, sources close to the situation have said.
A market insider told Insurance Times that Haste is leading a private equity consortium comprising Blackstone, Bain and Advent that is studying a possible bid for Direct Line.
It is believed a successful bid of between £2.5bn and £3.5bn could lead to Haste being installed as chief executive or chairman of Direct Line.
The consortium is in direct competition with Kohlberg Kravis Roberts & Co, Apax Partners and BC Partners, which reportedly is putting together a rival bid by the end of
the month.
Another source close to Haste said that he could also be brought in to lead a flotation of the group.
Andy Haste has huge credibility among investors, given the fabulous performance he achieved at RSA'
Barrie Cornes, Panmure Gordon
"What needs to be determined is whether or not the IPO is the most likely outcome and therefore what role Andy Haste might play in that, or whether it might be a private equity deal. If it is a private equity deal, then obviously Andy would be associated with that," the source said.
"He could get himself hired to lead the IPO, and that would require the management to want to carry on doing it and advisers in the City believing that they could sell the deal, which I think they probably could.
"If he does private equity, one would have thought that if they are buying anything they want to sell it, so he would come in and presumably knock it around and prepare it for the next deal."
A spokesman for RBS, which owns Direct Line, said that the company remained committed to an IPO before year-end and that it was proceeding according to plan.
But Shore Capital analyst Eamonn Flanagan said that bringing in Haste was proof that private equity investors were serious about a deal for Direct Line.
"They are probably getting the best practitioner in the marketplace to lead the bid," he said.
"I don't even know what difference it makes if he is chairman or chief executive in a situation like this - it is irrelevant really. He is involved in it and he is going to be involved 24/7, and it is going to have his stamp all over it."
Haste, who left RSA after eight years at the end of last year, was overlooked for the chairman's role at Direct Line in February and the job was given to former Aviva finance director Mike Biggs.
He was also strongly linked to the Aviva top job after former chief executive Andrew Moss quit in May after a shareholder revolt over executives' pay, but has since indicated to friends that he is not interested.
Flanagan said that Haste was too close to his former RSA colleagues to take the Aviva post, but he was more suited to the Direct Line role.
Panmure Gordon analyst Barrie Cornes said that Haste would want to make his own mark, which he would be unable to do at Aviva with chairman John McFarlane already setting the strategy and selling parts of the business.
He said that Haste was more likely to be installed as Direct Line chief executive, given Biggs's recent appointment as chairman.
"Andy Haste has huge credibility among investors, given the fabulous performance he achieved at RSA," he said. "So that would greatly enhance any potential private equity bid for Direct Line."
Groupama's sale of Lark through a management buy-out (MBO) is expected to be completed by the end of this month, according to sources. Bollington's MBO is expected to take longer, with private equity backer Gresham understood to be still negotiating a sale agreement.
Talking points
● What price would Direct Line seek to achieve if it was sold to private equity versus going to an initial public offering?
● Would Andy Haste spin off or maintain Direct Line's broker-only commercial insurer NIG if he got the top job?
● If Direct Line was to float, would RBS consider asking the EU Competition Commission for an extension to the deadline for the sale of the insurer to get a better price, given the current market volatility?