Building will house 500 staff when completed in 2015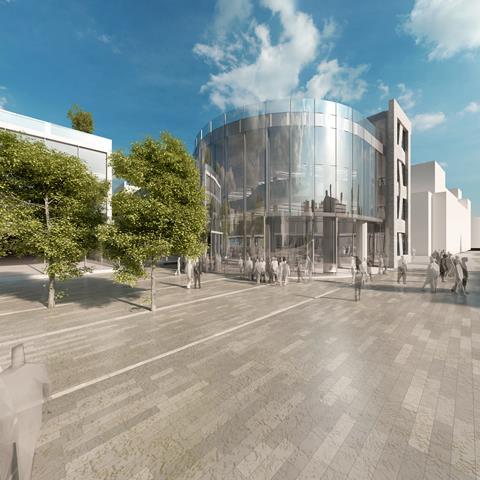 Hiscox has been given the green light for a £19m purpose-built office in the centre of York that will employ 500 people.
City of York Council planning committee last night granted full planning approval for the office, which will be Hiscox's largest outside London.
Building will begin in April and the move completed in 2015.
The office will open with 300 staff, and Hiscox expects to hire another 200 within five years.
Around 20% of the staff in York will relocate from London, with the remaining 80% local hires including underwriters, IT, HR and claims roles.
The York office will handle the majority of calls to Hiscox's direct division.
Hiscox UK & Europe managing director Steve Langan said: "We are naturally delighted with the planning committee's decision to unanimously approve the plans for our purpose built York office on the site next to the Black Swan pub in the Hungate area of York. This is a significant investment for us as a business, as it will be our largest office in the UK outside of London and employ up to 500 people.
"We're committed to York and to creating a building that represents a progressive and high quality addition to York's long architectural history. We are now keen to get to work and last night's decision means we can finalise preparations on site with the council ahead of construction starting."
The building is located on the site of the former 19th-century wool market. Its glass and stone structure is said to make reference to the former industry.
It will occupy nearly 50,000sqft over four floors with an atrium and roof terrace with views over York Minster.
Hiscox already has 70 people based at its temporary York office.