Premium content: More stories from around the world of insurance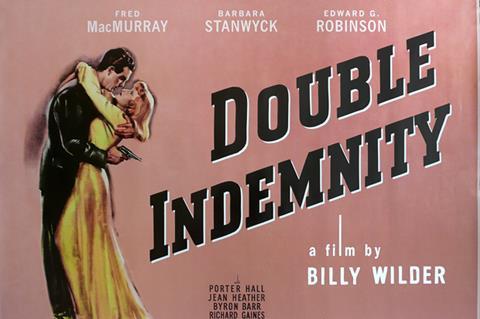 A woman from Spokane Valley, Washington state, has been arrested for allegedly trying to hire a man to kill her husband for his life insurance money in a plot straight out of the classic movie Double Indemnity. But the man told the police of the approach. The woman allegedly told the man that her marriage had turned abusive and she wanted her husband killed. He claimed she told him that he would be paid out of the insurance money.
Rising premiums are dissuading Californians from taking out earthquake insurance. Only 10% of homes in California have policies, down from 34% in 1994. The average premium for a home in San Francisco in 2014 was more than $2,000, and deductibles on some policies are as much as 15% of the value of the home.
Rising Irish motor premiums have caused some motorists to skimp on safety, according to the Society of the Irish Motor Industry (SIMI). Motor premiums have risen 71% since 2013, and that means policyholders can't afford important vehicle maintenance SIMI said.
Insurance regulators from 11 Arab countries met in Oman to discuss harmonising regulation across the region, strengthening cooperation, and promoting the insurance sector's role in Arab economies. "It is better to have more efficient regulations to align our common views and to compare them what are the developments at global level," sector in these countries," said Oman's Capital Markets Authority executive president Abdullah al Salmi.
Drivers in rural Michigan have been warned to beware of deer collisions during the deer hunting and mating season. According to the US National Highway Traffic Safety Administration there are about 1.5 million car accidents with deer each year that result in $1bn in vehicle damage, about 175-200 human fatalities, and over 10,000 personal injuries.