Insurer's GI unit would have made bigger profit without 'extremely disappointing' Ogden rate hit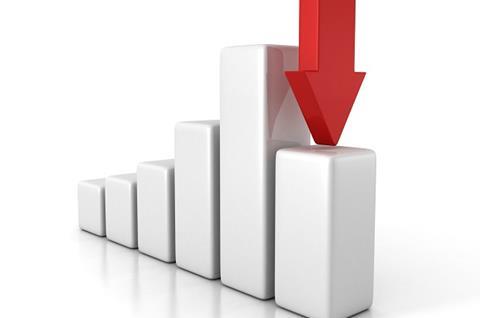 LV='s general insurance (GI) business made an operating loss of £26m in 2016 after taking a £139m hit to strengthen reserves because of the cut in the personal injury discount rate to -0.75%.
The loss compares with an operating profit of £72m in 2015.
The loss before tax was £30m, compared with a £70m profit in 2015.
The impact of the discount rate, also known as the Ogden rate, added 11.7 percentage points to LV='s GI combined operating ratio, pushing it to a loss-making 105.8% (2015: 96.1%).
Gross written premiums grew 7% to £1.6bn (2015: £1.5bn), partly through increased policy count and also partly thanks to the rise in motor rates to combat claims inflation.
In LV='s annual report, GI managing director Steve Treloar described the cut in the Ogden rate to -0.75% as "extremely disappointing".
But he added: "It is encouraging to see the government acknowledging the need to consult on this is sue.
Ultimately, we want to make sure that a fair outcome is achieved for all parties involved and we will work closely with the government to achieve this.
Broker turnaround
The Ogden rate hit masked what would have been a good year for LV='s GI business.
When the hit is excluded, LV='s GI unit would have made an operating profit of £113m, up 57% on 2015's £72m.
The COR would have been 94.1% – two percentage points better than 2015's 96.1%.
Improvements were seen in both underwriting and investment returns. The pre-Ogden underwriting profit for 2016 was £70m, up 59% on 2015's £44m. This was despite lower reserve releases of £64m (2015: £93m).
In particular LV= said it saw a "strong turnaround" in the pre-Ogden result for its brokered business. The business made a profit of £26m in 2016, compared with a £19m loss in 2015. The COR improved by 6.2 percentage points to 99.3% from 105.5% and gross written premiums grew 5% to £668m from £635m.
The company said the improvement was achieved through "disciplined underwriting, and a forensic review of all our business lines".
The results do not yet show the effect of LV='s planned withdrawal from brokered home business, which was due to take effect this month.