But David Howden insists his strategy is not driven by acquisitions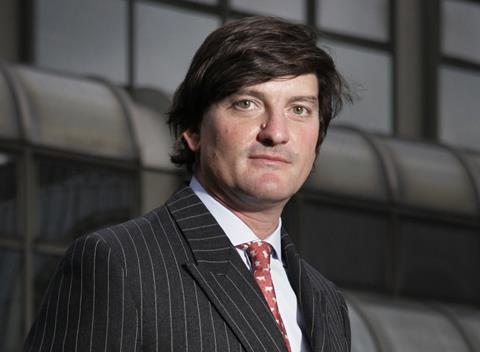 The merger with fellow broking group RK Harrison will be the main focus for Hyperion in 2015, according to chief executive David Howden.
Speaking to Insurance Times following the release of Hyperion's 2014 results this morning, Howden said: "That is our most important thing."
"They are a business that has been highly successful, driven by an entrepreneurial model where they are very much owned and controlled by the people running the business. I think it is going to bring together two very powerful groups to create something very different for the market."
Hyperion revealed in November that it was in advanced talks to acquire RK Harrison. Howden said that "things are going very well" but declined to give further details on progress.
Organic growth is key
Acquisitions were a key feature of Hyperion's growth in the year to 30 September 2014. Overall revenues grew by 19% to £199m. Within this, organic growth was just 7%.
Hyperion made four acquisitions in the year: PGI in the US, Bar-Ziv Ravid in Israel, Colemont in Finland and Donoria in Poland.
But Howden insisted growing by acquisition is not a core part of Hyperion's strategy.
He said: "I am always a bit fearful of Hyperion being thought of as a business that grows by acquisition. It is not true at all. Most of our growth has been organic."
He added: "The core focus is the organic growth. For us the 7% is good by market standards but for us that is quite low. We would hope to maintain a strong organic growth."
Howden said that in addition to tackling the RK Harrison merger, 2015 would be spend in ensuring Hyperion has the right infrastructure for the future.
He said: "It is going to be a year where we see strong, growth, where we see ourselves focusing on developing the business for going forward rather than chasing loads more mergers and acquisitions."
Refinancing cuts PBT
Some of Hyperion's acquisition strategy in 2014 was fuelled by its refinancing, under which the company raised $250m (£165m) of term loan financing, which it used to pay down bank debt and finance its acquisition of PGI.
The refinancing ate into Hyperion's profit before tax for the year.
While Earnings before interest, tax, depreciation and amortisation (EBITDA) increased by 20% to £43.2m in 2014 from £35.9m in 2013, profit before tax fell 38% to £9.9m from £15.9m.
Howden said: "Because of the refinancing, profit before tax has gone down. The number we focus on is EBITDA."
Join the debate in our new LinkedIn specialist discussion forums