Restoring profitability at Equity Red Star is a 'priority'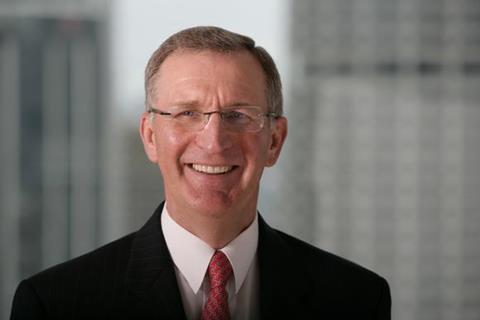 Insurance Australia Group (IAG) chief executive Mike Wilkins has insisted that the insurer is on track for its target to grow GWP by 6-9% this year.
He said: "In the opening months of the current financial year, we've recorded encouraging gross written premium growth, and experienced a period of relatively benign natural peril activity.
"However, our results do include the adverse effect of volatile investment markets on both our insurance margin and shareholders' funds income.
"We remain on track to deliver our full year guidance of an improved insurance margin of 10–12% and gross written premium growth of 6–9%."
Wilkins said the group was well capitalised, continuing to hold a level of capital well above the minimum regulatory requirement and comfortably above its own internal benchmark.
Also speaking at the AGM, IAG chairman Brian Schwartz said the company's priorities include restoring the profitability of its UK arm Equity Red Star "as quickly as possible".
He told shareholders that he was confident the group's corporate strategy will increase shareholder value over the medium to long term.
Schwartz said: "The board and management team have worked closely during the year to agree a set of revised strategic priorities for the group, which were announced in June 2011. Our emphasis is now on accelerating profitable growth in Australia and New Zealand, and expanding our footprint in Asia, while also restoring profitability in the UK as quickly as possible."
"We are confident that these reset strategic priorities will deliver further improvement in our top and bottom line performance, as demonstrated by the guidance we are reaffirming today for the 2012 financial year," he said.
IAG's guidance for the 2012 financial year assumes that, over the full year, losses from natural perils are in line with budgeted allowances of A$580m; lower reserve releases of up to 2% of net earned premium; and no major movements in foreign exchange rates or investment markets.
IAG has also announced that it is considering a bond offer of NZ$150m to the New Zealand public, the net proceeds from which will be used for general corporate purposes and to provide additional flexibility in managing future refinancing requirements. Documents with full details of the offer are expected to be available next month.