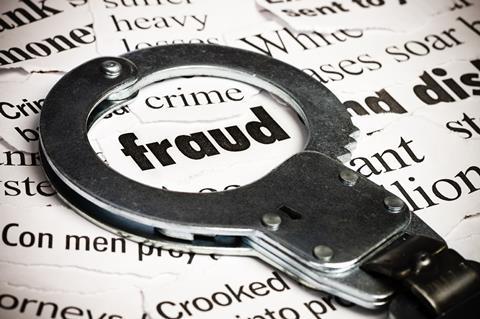 A man has been handed a one-year suspended sentence for his part in a series of insurance frauds involving an ice-cream van.
Thirty-nine-year-old Barry Mark Sandmann of Brompton Lane, Strood, Kent was sentenced on Friday 27 May at the Old Bailey.
In addition to his suspended prison sentence, Sandmann was ordered to carry out 180 hours of unpaid work and to pay a £200 victim surcharge. He was also given a 12 month supervision requirement.
He had pleaded guilty to conspiracy to defraud and fraud by false representation on 29 April.
Sandmann lied about being involved in an accident with an ice cream van in Kent to allow others to make fraudulent claims.
He also lied about the time of another genuine accident to try and get insurance cover for damage caused to another van when he reversed his into it.
The ice-cream van has been linked to three fraudulent insurance claims which, had they been paid in full, would have cost insurers around £100,000.
Detectives from the City of London Police's Insurance Fraud Enforcement Department (IFED) continue to appeal for anyone with information about the van or its owner to contact them, as they continue to try and identify others behind the scam.
IFED Detective Constable Paula Doyle, who investigated the case, said: "Thanks to the good relationships and information sharing between IFED and the insurance industry, what first appeared to be an isolated incident has been uncovered as an organised scam and we're determined to try and identify and bring all those involved to justice."
The matter was referred to IFED by Alianz, the insurer of Sandmann's vehicle when he claimed he had collided with the ice-cream van.
Allianz fraud manager Mihir Pandya said: "The courts must support the insurance industry by handing down tough sentences to help the industry win the battle against the fraudsters, so we are disappointed that Mr Sandmann was treated so leniently.
The criminal minority must be left in do doubt that cheating on insurance is a serious crime and not a victimless opportunity to make some money."