More than 1,000 complaints made about cold calling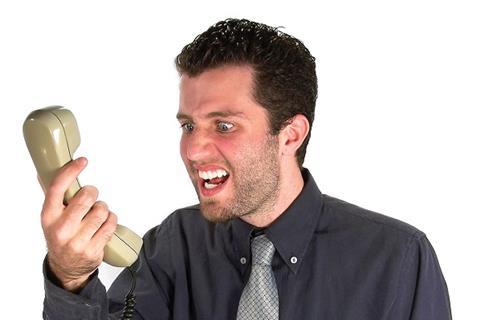 The Information Commissioners' Office has ordered a businessman to stop making cold calls about hearing loss claims.
Over 1,000 complaints were made to the ICO and the Telephone Preference Service about Aurangzeb Iqbal, who traded under the name of the Hearing Clinic.
The Hearing Clinic's targets included people who had registered on the TPS specifically to bar nuisance calls.
Iqbal is currently appealing against a £220,000 fine imposed by the Ministry of Justice's Claims Management Regulation Unit (CMRU), partly for making nuisance calls.
If the ICO's enforcement notice is breached, Iqbal could face prosecution through the courts.
Complainants said they were told they could suffer hearing loss after working in a loud industrial environment, even though for many people that wasn't the case.
There were also complaints about multiple calls and aggressive sales callers using out of date personal information.
Even after the ICO placed Iqbal under a three-month monitoring period in May, 278 complaints were made about nuisance calls.
Andy Curry, the ICO's Group Enforcement manager said:
"Iqbal had every chance to improve his practices in line with the law. Our team provided advice and guidance and yet the complaints kept coming in," said ICO group enforcement manager Andy Curry.
"Complaints about this type of hearing claims call are on the rise and we do have more enforcement action in the pipeline."