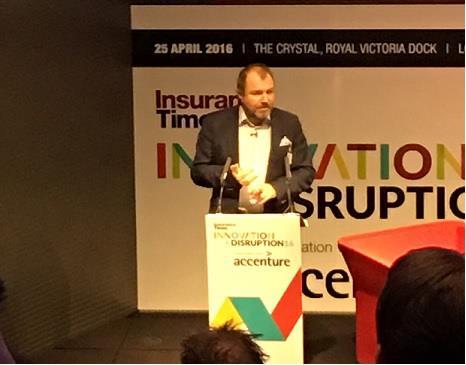 Insuring spacecraft and objects in space is going to become big business and a huge opportunity for insurers, says former Virgin Galactic President Will Whitehorn.
Key Points
Ex-Virgin Galactic President says there will be a boom in insurance for space objects
Cost of launching in space set to fall paving way for insurance race
Gives tips on how to innovate
Whitehorn told delegates at the Insurance Times's Innovation and Disruption 2016 event, that the cost of launching objects into space – whether it be satellites or spacecraft – is coming down rapidly with advances in technology.
That means there will be a boom in space objects in the coming years, leading to a big opportunity for insurers to step in and provide risk management and cover.
"Insuring spacecraft will become a lot cheaper," Whitehorn said.
"It's going to be much cheaper to launch in space. Launching a satellite will cost a tenth of what It has been."
Whitehorn's overriding message to the delegates was that innovation must come from interpreting the market research rather than being led by what it appears the customer wants.
He said that when Richard Branson launched Virgin's airline business only 7% of the public surveyed said they would trust and take transport on a plane run by a record company.
But Branson saw the customer need for much greater comfort and slick service, meaning he pressed ahead with the successful venture.
"Market research is useful but it does not actually tell you what the customer wants," he said.