Brokers respond to the changes at Aviva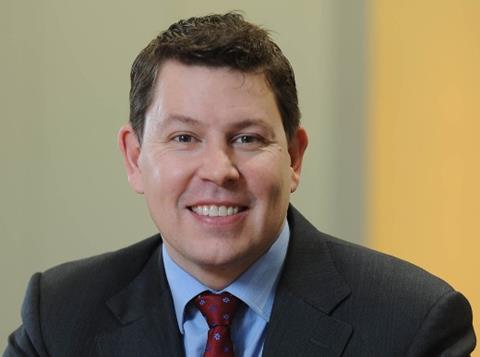 Aviva's new UK and Ireland chief executive Robin Spencer has signalled there will be no change of strategy as he steps into the shoes left behind by David McMillan.
McMillan had a reputation in the market for taking a tough line in his quest to deliver underwriting profits.
His most high-profile business decision came last month when he chose not to renew a preferred insurer status deal with Towergate-owned Broker Network, the largest and most powerful network in the country.
He leaves behind strong foundations for Spencer, including two years of underwriting profits at a 97% combined ratio, a burgeoning e-trading business, a balanced distribution between consolidators and independents, a low-cost aggregator personal lines operating model and a renewed focus on broker personal lines.
Spencer said: "We are very pleased with the business we have got and therefore I think at the moment, despite Aviva being perceived to be quite turbulent at the group level, in the UK GI market we continue to have really good stability, and want to build on the momentum we have."
Strengthened links
Although Aviva has strengthened links with larger independent brokers, and has rolled out regional hubs to assist local decision making, there is still work to be done to convince brokers that it can consistently deliver on service standards.
There is an especially strong groundswell of opinion among smaller community-type brokers that they are at the back of larger insurers' minds when it comes to servicing and response. Indeed, there is a continuing reliance on managing general agencies and wholesalers that can prove they are nimble.
But Spencer has vowed to get on the front foot as quickly as possible, to meet staff and garner broker opinion.
He said: "My first priority is communication and meeting staff and brokers. This business is about relationships, so it's critical that I get out there; that the brokers get to know me and I get to know them."
Wide experience
Spencer was previously Aviva's chief risk officer, but he also has wide experience in general insurance, most prominently as the chief executive of the group's Canadian general insurance business in 2007.
Spencer said he would be working closely with Aviva's broking boss Janice Deakin on building key broker relationships.
"Ultimately it comes down to having really strong people who can make sure that we have focused underwriting, pricing and claims management and of course customer service," he said.
"The UK GI market must be one of the most fierce and competitive in the world and it's also one of the most innovative markets in the world.
"It's very clear that I need to be fleet of foot, and make sure we are really pushing the business hard and growing it, particularly with our brokers across the country."
CV Robin Spencer
• January 2005 - appointed Aviva Canada chief financial officer
• July 2007 - became Aviva Canada chief executive
• January 2010 - joined the Aviva group executive committee
• July 2012 - becomes Aviva UK & Ireland chief executive
• With an MA in economics he is a chartered management accountant.
• References include a ringing endorsement from UK chairman Trevor Matthews, who said he had a "rich" experience in GI
Are brokers feeling the Aviva love?
Ian Gosden – Higos managing director
"My perception is that our relationship with Aviva has got substantially stronger in the last three to four years, and they are doing what I want them to do as an insurer. They are actually delivering. My stance would be: don't change anything, work in the way you're working and in the direction you are going."
Peter Blanc – Oval chief executive
"I'm a fan of the composite model. If you leave it to the stock market analysts they will say it should break up, but I think that's stock market talk, not GI talk. Customers like the composite model and the security that comes with it. If I were them I'd want to cling onto it with every fibre of my being."
Peter Smits – Ashbourne Insurance MD
"Until three years ago we felt they weren't interested in us, and were too busy managing their superbrokers and pushing the direct arm. There has been a definite move by senior management to build bridges with the regional broker, but they must make sure that filters through to branch level, where the level of service is still pretty poor."
Pass notes: Aviva UK
What will Spencer's strategy be for Aviva UK?
If it ain't broke, don't fix it. After the shock of losing a billion pounds in premium under former chief executive Igal Mayer's tough stance on commissions, Aviva has reshaped its business towards a higher distribution proportion of independent brokers against consolidators, personal lines brokers and investing in e-trading. Spencer is likely to continue down the path started by Mayer and refined by McMillan.
What are the challenges that Aviva UK faces?
Although the UK is strong, the group is in state of flux as it desperately struggles to escape the tightening jaws of the eurozone crisis and economic downturn. For Aviva, the age of austerity is truly underway. It means Spencer will have to run a very lean business where budgets are tight and management is stripped back. He will probably have to be ruthless in getting his managers to crack down on underperformers.
What about the brokers?
Spencer will have to balance running a lean business, but at the same time not unsettle brokers, who frequently complain that large insurers have a swing-door mentality when it comes to staff. As soon as they get to know a face, it's gone.