ABI director general Huw Evans is confident of the Bill passing through parliament but says the industry needs to "double its efforts"
The Civil Liability Bill is having its first reading in the House of Lords on Tuesday, and ABI director general, Huw Evans is confident it will pass through, thanks to the Liberal Democrats.
The government introduced the Bill to parliament last month, outlining new regulations and limitations surrounding whiplash, small claims and the discount rate.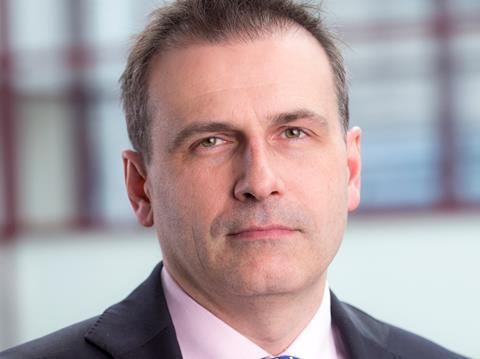 The Bill will raise the small claims limit to £5,000, under which threshold litigants will not be able to claim for legal costs. It will also introduce a system of tariffs for injuries.
Evans said that because of previous support from the Lib Dems regarding the discount rate, he believes they will be key to getting the Bill through the House of Lords.
"It's important to remember that in the House of Lords, the Lib Dems have well over 100 peers. So, they have a much bigger presence in the House of Lords than they do in the House of Commons."
"So, we'll continue to work with them and continue to talk to the Labour Party front bench as well about the benefits of these measures for customers and the people that they represent."
It has proved to be a controversial Bill, with lawyers tirelessly lobbying to have the Bill changed or scrapped altogether.
A report by the Law Society Gazette has claimed the bill could cost personal injury lawyers a combined £81m per year, and even puts law firms who specialise in personal injury at risk of going bust.
Association for personal injury lawyers, Brett Dixon called the bill "unfair and unnecessary," and has been lobbying to get the reforms, particularly the small claims limit, changed.
But now, ABI boss Evans says the insurance industry needs to double its efforts to get the Bill through.
He said: "Having worked hard to get the Bill to the point at which it's published, we've now got to double our efforts across the whole of the industry. It's not just a job for the ABI. It's a job for insurers and brokers alike to make the arguments to parliamentarians and to try and get the Bill through."
Evans says although he is confident of the Bill passing through, it is not a guarantee.
"We can't take anything for granted," he said. "We will look, as we have done already, to build cross-party support for it, because this is a Bill with plenty of sensible measures which will result in a reformed civil justice system and benefit customers. So, we have to roll our sleeves up and make these arguments in parliament."
If the Bill is passed by parliament, it is expected to be implemented in April 2019, and Evans hopes it passes through quickly so it can meet that target.
"Everything that is in the Bill has been pre-consulted on. So, we are hopeful that it can be progressed through parliament properly, but with the ability to be implemented sooner rather than later."