Labour MEP: 'Clean up your act or we'll do it for you'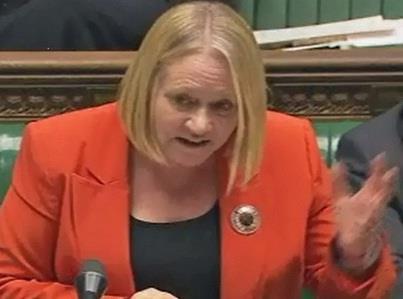 The insurance industry faces tough regulation under the next Labour government if it cannot restore consumer confidence, according to shadow economic secretary to the treasury Catherine Jamieson.
Speaking at an event held by the Smith Institute thinktank at the Labour Conference in Manchester, Jamieson said that financial services have often lost touch with consumers' needs, and that insurance had become unaffordable for many.
Jamieson said: "In terms of insurance and some of the other financial services sectors, people believe that many of those companies - though not all - forgot that their primary purpose, as a consumer would have seen it, would have been to offer them some protection in difficult times, rather than simply making profit."
She added that many financial firms need to do more to treat consumers fairly, and said:
"There has been a very clear message from both Ed Miliband and Ed Balls, that if the industry, whether that's the banks or wider financial services, work themselves to sort out these problems, to regulate and ensure that there are enough safeguards put in place, all's going to be well. But a very clear message that if that does not happen, then there will be legislation under a future Labour government to do that. I think that's what the public expects us to do."
Speaking at the same event, Labour MEP and vice chair of the Economic and Monetary Affairs Committee Arlene McCarthy also warned that UK financial services had to improve its behaviour to consumers or face a regulatory crackdown under a Labour government.
She said: "I think the financial services industry is fundamentally important to the UK. We want to support the industry in getting it right. The problem is, it's been getting it wrong for a lot of the time."
She added: "We want our banks to be able to be passported, our financial services and insurance services to be sold right across Europe, but the price of that is that either you self-regulate and clean up your act, or we'll do it for you."