Ahead of debating and presenting at Insurance2025, Flock chief executive, Ed Leon Klinger sat down with Insurance Times to discuss the launch of its latest product, expanding its drone offering
Flock chief executive, Ed Leon Klinger believes that the insurtechs are just getting started, as he believes we are "just at the beginning" of the rise in insurtech.
Speaking in a podcast with Insurance Times, he said that sector is still "very nascent" and is in a similar position to how fintech was six or seven years ago.
He said: "While insurtechs become a massive hypeword within the insurance industry, it is still very much a nascent space. So what we see is a few slightly later stage scale-ups, series B and series C companies. But the vast majority of InsurTechs that I interact with in London are still at a relatively early stage."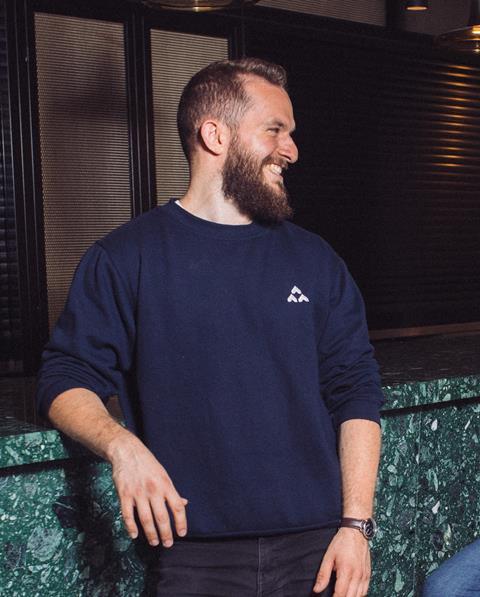 But he is looking forward to see what the sector comes up with in the future.
"I think the next few years are going to be really exciting. Insurtechs are just on the brink of making a serious impact in the insurance space, and insurers are waking up to this and are starting to realise that they either innovate or die."
"No brainer"
Klinger vehemently believes insurers are desperate for innovation, and need to make serious investments in order to keep up with the rate of digitisation.
"I think it is a no brainer that the insurance space is rapidly digitising," he said. "But more importantly than pure digitalisation of the industry is that the world around insurance is changing at a dramatically increased pace than ever has before.
"The traditional insurance models will cease to make sense. It is very difficult to understand and price risk in a world where that risk today looks nothing like the risk from yesterday."
Klinger says a huge gap is opening and widening between what the world actually looks like with respect to risk and what insurers understand it to look like, but believes insurtech is doing what it can to close that gap.
"They are using new technologies, new modelling, completely new business models and approaches to better understand what the real world really looks like. That gives them a massive one up compared to traditional insurers who are using purely historical data."
But when asked who is more reliant on the other at the moment, the incumbents with the capacity to innovate, or the insurtech startups who need capacity but have the ideas, Klinger stayed on the fence for now.
"I think now in 2019 they are equally reliant on each other.
"All the insurtechs I know, I probably interact with twenty-five thirty insurtechs relatively regularly, they have a high degree of dependency on the insurers that they work with."
"Similarly, the insurers that they work with rely on these insurtechs for opening up these new markets and serving these customers in a new user friendly digital way. Without these InsurTechs, they would not be able to achieve this themselves. So, there is this kind of interdependence."
But he believes that won't be the case for long.
"I can actually foresee, in the next five years, that balance of power shifting.
"I say this is because the insurtechs are building capabilities, technological capabilites which far outstrip what the insurers are able to provide and risk capital is becoming somewhat commoditised."
Flock launching new product for connected drones
Earlier this week, Insurance Times revealed that Flock is launching a product aimed at connected fleets of drones belonging to larger companies, and Klinger described the thinking behind it.

"So a bit of background, we provide pay as you fly drone insurance and the way we do that is that rather than offering a customer or a business an annual insurance policy, we offer them a micro-duration from one hour insurance policy that covers them for a specific flight at a specific time in a specific place.
"We realised is that there is a massive demand for the same kind of product from much larger organisations. So we have been working with a few of these large drone organisations who require bespoke real-time insurance policies that flex with their usage and now we have landed a few of these larger companies as customers."
"The way that it works is we sync our analytics platform with the data that is collected from these drones in real-time, we can retrospectively price every single flight that was undertaken during a given month.
"We then charge the end-customer for the flight they undertook for that month. So if you don't fly at all, you will pay close to nothing. If you fly hundred times, you will pay significantly more."
And he alluded to the possibilities behind the product, and how it can help reduce risk, and therefore premiums later on.
"It allows us to provide risk analysis back to the end customer on every single flight that they undertake. We provide them with that through simple dashboards in order to understand the risks they have undertaken.
"That allows them to optimise and mitigate those risks so they are actually taking less risky flights, therefore they are paying less for their insurance, so their premiums go down and so do their claims."
Listen to the full podcast below:
Klinger is appearing on the 'Blockbuster' debate at Insurance2025, as well as presenting during the insurtech stream.
He appears on the debate opposite Janthana Kaenprakhamroy of Tapoly and Capital Law's Nick Pester.
Read Insurance Times' interviews with Janthana below: