Fraudulent DJ Norman Blakey has been jailed for fraud after IFED's cross-industry checks uncovered his activities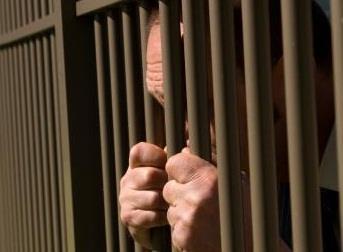 A DJ who tried to bully and abuse staff into processing his bogus insurance claims, has been jailed for 22 months.
Nolan Cormac Blakey from Newton Aycliffe had previously pleaded guilty to five counts of fraud by false representation and three counts of sending malicious communications.
Blakey was arrested in January 2016. During police interviews he denied that he had made up or exaggerated any of his claims, or that he had been aggressive and abusive when dealing with the companies involved.
But in September 2016, he pleaded guilty to the eight offences he was charged with, with a further six offences also taken into consideration by the court.
He was sentenced on Friday at Teeside Crown Court.
His fraud dates back to between June and November 2015, when he submitted fake claims for bogus injuries and loss of earnings.
To get his claims quickly resolved he would become extremely abusive during phone conversations with many of the insurance company call handlers.
The extent of the abuse was so bad that it also led officers to investigate him for malicious communications, Insurance Fraud Enforcement Department (IFED) said.
The case was initially flagged to IFED after Blakey submitted a claim to Zurich for a damaged windscreen on his car, which was followed by further claims for loss of earning due to being unable to drive his car.
However, the receipts he submitted were handwritten and Blakey was unable to provide simple details about his DJ performances.
Suspicious Zurich investigators, subsequently discovered that although Blakey had provided quotes for the cost of the repair work, he had cancelled the repairs that had been scheduled, which cast doubt on whether the damage had ever actually occurred.
Cross-industry checks carried out by IFED and officers revealed Blakey had other claims with insurers including Aviva and QBE.
When the claims were checked, it emerged those claims were fraudulent as well.
Zurich head of claims fraud investigation Scott Clayton said: "This is a brilliant example of the industry working together to prevent rogue claimants bumping up the price of everyone's insurance.
"Mr Blakey clearly thought that the little-and-often approach to fraud would allow him to cash in from various angles - and he was wrong. This should act as a warning to anyone thinking that they can get something to which they're not entitled. They can't!"
The Insurance Fraud Bureau (IFB) has also used cross-industry detection tools to catch fraudsters.