Watford man sentenced for fake claims following IFED investigation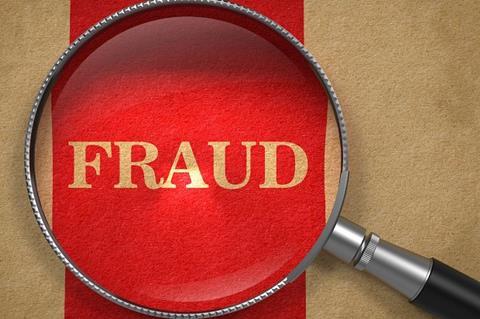 A Watford man has been handed an eight-month suspended sentence for defrauding insurer RSA of £12,069 with a string of 13 fake claims.
On 10 August 2017, Joel Mtebe, 30, of Metropolitan Station Approach, Watford was also ordered to do 200 hours of unpaid work and pay £2,000 in compensation for the fake claims.
The sentencing follows an investigation by the City of London Police's Insurance Fraud Enforcement Department (IFED).
RSA contacted IFED in September 2014 about eight fraudulent home insurance claims stemming from six policies. Following the original referral a further five claims were submitted that worried RSA. All 13 claims were made between February 2014 and March 2015.
RSA became concerned when it discovered that the claims all initially used the same Reading address as the claimant's address.
While other Reading addresses were subsequently used, they were all linked back to the initial claims by phone numbers and bank accounts.
Most of the claims were made for laptops and bags that had been left on trains or in taxis, along with other claims for cameras and jewellery.
RSA identified Mtebe as an occupant of one of the flats in Reading and several claims were made to RSA and one other insurance company using Mtebe's name or derivatives of it.
When interviewed by IFED in March 2015 Mtebe admitted submitting fake claims to RSA. He said he was in financial hardship at the time and trying to provide for his partner and young son.
Following the 2015 interview, RSA submitted evidence to IFED of seven further claims linked to Mtebe.
Police found that Mtebe was planning to fly out of the UK on 10 January 2017 and he was subsequently arrested and interviewed at Heathrow Airport later that day. In his second interview Mtebe admitted being involved in the seven additional RSA claims
He was charged on 13 June 2017 with fraud by false representation.
IFED detective sergeant Matt Hussey said: "The sheer number of fraudulent claims made by Mtebe over a period of many years shows that he fully intended to continually deceive the insurance industry."
RSA UK head of financial crime and counter-fraud John Beadle added: "RSA has a zero tolerance towards fraud in order to better serve the vast majority of our customers who are honest. People tempted to commit fraud against us should be aware that we will pursue them and will cooperate with the police to ensure they are brought to justice."