Car fraudulently sold was later involved in triple fatal road crash.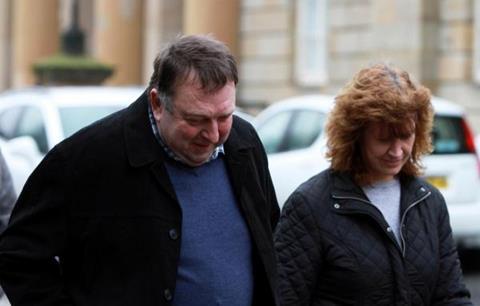 Insurers sold write-off vehicles to a couple who fraudulently flogged a Fiat Punto which went on to be involved in a triple fatal road crash.
Ralph Brown, 58, and 56-year-old Anne Stidwell (pictured) were given eight and ten month prison sentences, respectively, in both cases suspended for two years, at Durham Crown Court, in January.
They have also been hit with a confiscation order to pay back £10,000 by a deadline of yesterday or face jail.
The background to the crime is that Brown and Stidwell, from Meadowfield, Durham were of previous good character and were said to run a legitimate business buying damaged cars from insurance companies, restoring them and then selling them on, via their company website.
However, they both admitted fraudulently selling the Fiat Punto which was later involved in the tragic road accident, in Shotton Colliery, County Durham, in June 2012.
Despite the loss of life, the condition of the car was not a contributing factor, reports The Northern Echo, a sister paper to Insurance Times.
Stidwell also admitted a further similar charge, involving the sale of another written-off Punto, also in 2012.
Two months after the sentencing hearing, they were back in court for a hearing staged under the Proceeds of Crime Act.
Harry Hatfield, prosecuting, said figures relating to their "benefit" from the offences and their available assets to be retrieved, as crime proceeds, were agreed by Crown and defence counsel.
In Brown's case it was £2,498.30 and with Stidwell it was £8,705.10.
Last month, Judge Simon Hickey ordered the confiscation of those sums from both, after being told it would then be used as compensation to the buyers of the cars.
Although the money was said to have already been handed over, Judge Hickey ordered its formal payment by yesterday (April 30) or the couple would risk 45 days in prison, in default.