But insurers said more work needed to be done to get the scheme enshrined into law before the July go live date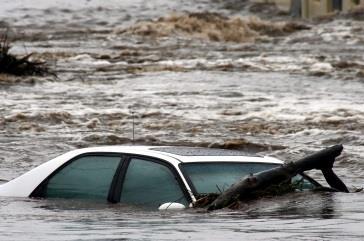 Insurers have welcomed the news that band H properties are to be included in Flood Re but have said the government needed to move quickly to get the scheme enshrined into the Water Act before the 1 July 2015 go live date.
Flood Re chief executive Brendan McCafferty announced today that the country's highest valued homes would be included in Flood Re following an agreement with the government.
Lloyd's insurer Amlin finance director Adam Golding was also named as chief financial officer, while ABI assistant director and head of property Aidan Kerr, will become operations director.
RSA personal lines managing director Mark Christer said: "We're pleased the Flood Re discussions between government and the insurance industry has reached a conclusion.
"Now that we have an agreed framework there is a substantial amount of work required to ensure that processes and systems across the industry can deliver this for our customers."
Zurich general insurance chief executive Dave Smith added: "More work is still required to ensure timely implementation of the project and the Government now needs to move quickly to enshrine this in legislation before the General Election."
AXA underwriting managing director David Williams said for Flood Re and the government's recent pledges, to bolster flood defence to have a lasting impact, they must go "hand in hand" with construction companies picking the right locations for new builds.
Williams added: "It was vital that the Government reached an agreement on Flood Re because uncertainty has hovered over thousands of homes as to how they would be insurable moving forward."
The news will be welcomed by Hiscox chief executive Bronek Masojada who has been an avid campaigner for band H properties to be included in the government-backed scheme.
He said the industry needed to maintain its commitment to the principle of universal coverage, and continue to work with the government and the ABI to identify more ways in which Flood Re's coverage could be expanded.
Masojada added: "[This] is good news for many of our customers and is an important step towards making Flood Re a more inclusive scheme.
"We have always said that Flood Re would only work if everyone who pays into the scheme has access to it, so we commend the government for listening to the evidence and agreeing that Band H homes should be in scope."
Small and medium-sized businesses (SMEs) continue to be excluded from Flood Re.
Biba previously lobbied for SMEs to be included in Flood Re, but the trade body has said it is working with the government to find possible alternatives for members and their clients to be able to access affordable insurance in the future.
Executive director Graeme Trudgill said: "Biba is very pleased to see good progress being made by Flood Re.
"Our members will be delighted that people living in band H properties and band I homes in Wales will now also be given protection by Flood Re, giving them peace of mind that they can access affordable insurance if they live in a flood risk area."