David Skinn distribution director, intermediated personal lines, Aviva, says the insurer is evolving home products available to brokers through its Fast Trade platform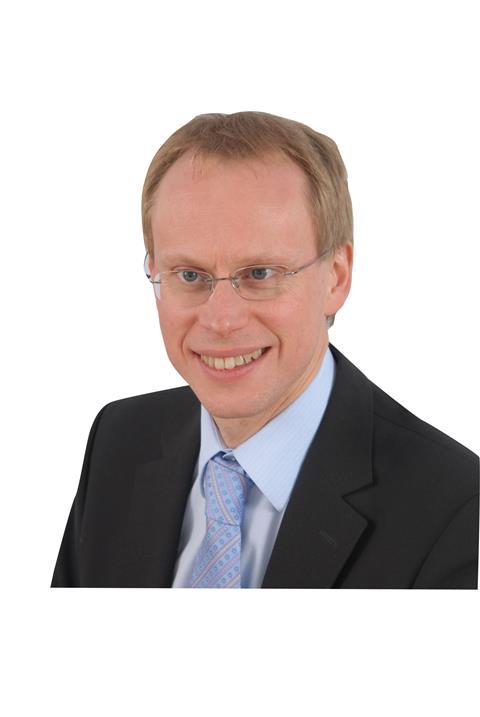 Earlier this year, Aviva made a move that got the market talking. The introduction of core personal lines products on Fast Trade was a significant step-change in the Aviva personal lines offering. It allowed them to provide brokers with an alternative way to trade, while bringing commercial and personal lines into one place.
It might have been the introduction of the products on Fast Trade that got everyone talking, but Aviva had already made steps to increase its capability in the personal lines space with some key improvements, including home renewals on Open GI and an Insurer Hosted Pricing (IHP) rollout for its private car offering across all major software houses.
Speaking in an Insurance Times interview back in July, Aviva's distribution director for intermediated personal lines David Skinn promised that there would be even more to come as the insurer continues to place emphasis on improving personal lines for brokers.
"We know we have more to do to support personal lines brokers, and we're committed to investing in personal lines now, and with an eye on the future"
Well, personal lines on Fast Trade just got better.
Insurer Hosted Pricing for Aviva Home is now available to brokers
As part of our commitment to continuously improve our personal lines offering for brokers, I'm delighted to announce the launch of Insurer Hosted Pricing (IHP) for Aviva Home products, which is now available to brokers via Fast Trade.
IHP benefits from multi-peril ratings as well as accurate flood mapping, to bring our most sophisticated home rates to the broker market, enabling greater consistency across new business and renewal.
In addition, the access to enriched, quality data will provide insight that we will utilise to continually review and refine rates, resulting in our most competitive premiums for our regional brokers accessing Fast Trade.
IHP is an evolution in our pricing and underwriting approach, laying the foundation for some exciting innovations and deliveries for our home offering, both now and for the future.
Improvements to Your House and Home Plus
The introduction of IHP on Fast Trade has also allowed us to deliver some crucial cover limit enhancements to make Aviva Home better for our brokers and their clients. Our Home offering is now more competitive than ever before, with increases in limits to contents and personal belongings sums insured, including single article limits, across Your House and Home Plus.
Furthermore, these product improvements will be at no extra cost to the customer.
Listening to our brokers
We listen to our brokers to understand what their requirements are. In the personal lines market, we know that they want more choice, and to be able to access the best insurance products and services in a quick and simple way, allowing them to quickly respond to the ever-changing needs of their clients.
While an element of this is providing a platform, we also know that we must deliver the right products, at the right price, backed up with world-class underwriting. Which is why when brokers told us they desperately wanted an improved offering on Home, we took notice and acted.
The introduction of our core personal lines products on Fast Trade is something I am extremely proud of and the feedback so far has been fantastic.
It was a significant development in our personal lines offering, giving our broker partners an alternative way to trade with Aviva. However, I am equally as proud and excited by the ongoing commitment to improve the user journey and level of service we offer.
We have already delivered several important enhancements to improve the broker experience on the platform and this is an area in which we will continue to invest. There are some exciting changes on the horizon to help continue our momentum to further improve our digitally traded personal lines offering.
In addition to the ongoing investment into our Fast Trade proposition, we are also committed to the roll out of IHP Home, plus further personal lines enhancements across major software houses into 2019 and beyond.
Claims insight: home insurance
Brokers play a pivotal role in ensuring that their clients have cover that is tailored to their individual requirements. The client-broker-insurer relationship is one that is built upon trust. The client entrusts the broker to pair them with an insurer that will provide the right level of cover, and when they are needed most, both the client and the broker trust the insurer to manage, handle and resolve claims.
It's important that, no matter where our personal lines are traded, we are there for the customer when they really need us, which is why everything we do is underpinned by our award-winning claims service.
Aviva settled 87,609 home insurance claims in 2017; more than 95% of reported incidents.
We are extremely proud of our claims service, and the dedicated and expert staff that support brokers and their clients 24/7, 365 days a year. Whether it's the expert personal claims managers, who handle claims from start to finish, or the highly experienced team of major incident and technical experts who specialise in coordinating and managing major, unexpected incidents.
Sometimes, we can't settle everything
What about the 5% of home insurance claims we didn't settle in 2017?
From time to time, a small number of claims will be declined. The majority (3.2%) of the home insurance claims that were declined last year were because the customer opted against additional cover for events such as accidental damage to contents, damage to personal belongings outside the home, or cover for boiler breakdown, and subsequently make a claim with no cover in place.
The remainder (1.6%) are declined when customers claim for events that are commonly excluded from home insurance policies, such as damage caused to fences, gates and hedges; gradual wear and tear; or damage caused by a pet.
Why are we being so transparent with this information? It goes back to that trusting relationship. We hope that brokers can use this information to better advise their clients on the risks of not taking some of the additional covers available when placing home insurance. They say our homes are our castles, so ensuring they're properly protected from unforeseen circumstances is paramount.
We take personal lines personally
We know that brokers and their clients can be confident in the cover we offer, and we'll be there when we are needed most. We are continually looking to improve the products and service we offer, and the introduction of our core personal lines products on Fast Trade, followed by the IHP Home delivery, is just the start.
Watch this space.