Motor insurance smartphone apps have the potential to help control the claims process and reduce costs, but the key is making them compelling enough to use on a regular basis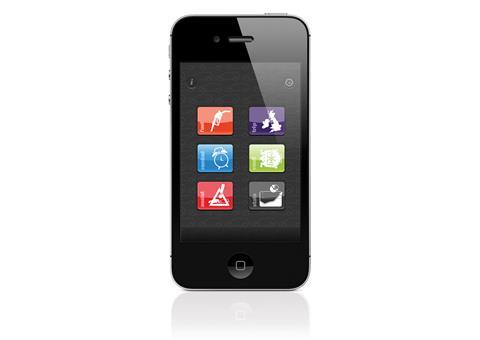 No one involved in a car crash in the late 1990s could have envisaged that by today one of a driver's first reactions would be to document details of the accident through the press of their index finger on a mobile phone screen.
Motor insurers are increasingly looking at providing cover through apps, hopeful that the policyholder will use their mobile or tablet to contact them, improving customer service and helping insurers control the claims process.
The market is still in its infancy, but given that motor insurance is so price sensitive - apps remove some labour costs - and smartphones are also capable of processes like taking photographs of the accident scene, it is an area that many brokers and insurers expect to soar.
More importantly, the apps are now just about sophisticated enough to tempt the policyholder into keeping on using them, rather than deleting them when they do not prove useful right away.
The take-up in mobile phone technology started primarily with travel. Tom Cooper, founder of online personal lines broker iGO4 - which sells about 5% of its business through mobile devices - says it was simple for a passenger to arrive at an airport, get on the phone's internet connection and download policy documents shortly before take-off.
Motor is similarly straightforward - not as detailed and unique as, say, household insurance - and the aggregators have been able to develop simple, accessible price comparison sites.
But the apps have primarily been introduced as a result of Apple's innovations. Cooper argues: "The real advances in development, the iPhones and the iPads, have led to the recent surge in insurers and brokers getting into technology."
Multitude of uses
The latest app comes from Cambridge-based Auto-M8. This only soft launched in April, and the first insurance partner, Insurance Factory, came on board in the second week of June.
Whereas most apps have a single, or perhaps dual, function, such as a call button to the insurer, this system has a multitude of uses that encourage consumers to download the app and then use it on a weekly basis. It means that consumers will retain the app and actually still have it for use on their phone when an accident does occur.
One of its key features is the Vault, which takes away the hassle of drivers having to reach into their glovebox and sift through a load of insurance details. Instead, insurance policy documents can be sent straight to the Vault on a person's smartphone. All of this is done through the 'cloud', a remote server where data can be stored.
Most apps are focused on the insurer's needs. We looked at it the other way around, so that policyholders are interested and the accident function is still there when an incident happens"

Richard Barnes, Auto-M8
The app paves the way for customers to text over insurance details following a crash. Other useful functions include measuring household fuel consumption, helping the driver work out how to cut costs, and locating the nearest petrol station.
Trips can be recorded on a spreadsheet, helping businesspeople and professionals to compile and reclaim their expenses.
"Most apps are focused on the insurer's needs," explains Richard Barnes, creative director at Auto-M8. "We looked at it the other way around, so that policyholders are interested and the accident function is still there when an incident happens - that they haven't already gone and deleted it."
The advantage to insurers working with Auto-M8 is that this means they are more likely to become the first notification of loss, especially as there is a straight call-through number to partnered insurers on the app.
The insurer pays the app developer on a per-policy basis, a cost that is easily covered thanks to better control of the claims process and added customer satisfaction.
Market advantage
Development of smartphone apps like this is not cheap, typically believed to be well into six figures and not easy to copy.
Barnes does concede that determined competitors could possibly recreate what his company achieved in 14 months in just four, as Auto-M8 will have already shown what does and doesn't work. That sort of window should, however, still be just enough to establish a market advantage - particularly if there is a high pent-up demand for more complex, user-focused apps, as Barnes claims.
Mark Winlow, UK head of general insurance at big four accountant KPMG, thinks that the apps will prove successful if they can demonstrate savings of perhaps one-fifth to the insurer or broker. Winlow adds that the apps are particularly useful to SMEs that might have fleets of vehicles, where a small saving on every policy adds up to considerably less expenditure overall.
Jackson Lee Underwriting director Nick Mohan goes further, arguing that the savings for insurers, as they waste less on post and fixed-line telephony, mean that every major group will soon want its own app.
"The potential cost savings from sending electronic policy documents straight to customers' phones means the app could pay for itself straight away," he says. "And that's before you factor in the benefits of increased first notification of loss, customer retention and brand awareness."
Encouraging fabrication
There are, however, traditionalists who maintain that technology can never replace human contact.
Motor broker Allen & Allen's chief executive Tony Allen is concerned that the technology will only encourage chancers to fabricate claims.
"We deal with inner city areas; the younger drivers - someone who might have migrated from one set of convictions to another - so we need to talk to the claimant to verify the insurance policy," he says. "We have to guard against the guy who has gone online at one o'clock in the morning [to take out a policy] when he has just had an accident."
Ernesto Suarez, founder of Halo Insurance Services, says take-up of apps is in its early days and is "not high" so far.
He thinks that customers would rather source their policies through a Google or Yahoo search on a computer or mobile phone, but that could change.
"You need a proposition built around the mobile internet," Suarez says. "Unless you've got a business that has got some sort of loyalty programme, or a service industry that needs feedback, then a mobile site is more useful than an app. The perception from the motorist's point of view is: I want to interact with the broker on the phone or the internet."
He adds that the only way of developing the technology in a way that might work is to make sure the "whole ethos" of the product is built around the app. A broker or insurer that specialises in app products may have some sort of advantage, as they will better understand the nuances of how the technology works and how customers best react to it.
Suarez says that an app with "a really good telematics offering" is the future.
Telematics helps people drive more safely. It's like seatbelts: manufacturers brought them in and then the government realised that they improved driving, and made them mandatory"

Steve Coffey, Ctrack
That's certainly what Ctrack head of insurance telematics Steve Coffey is hoping.
He argues that "value-added apps", which encourage regular user involvement, will help tear down fears that technology, and telematics in particular, is akin to a Big Brother state, monitoring a citizen's every move. He also believes that the app and telematics could complement each other, with the two able to work together to make people more aware of faults in their driving.
"This is just the beginning of a new way of how insurers interact with their clients," he enthuses. "In a matter of four or five years, I think the government could get involved in how technology is used, probably with legislation. Telematics [alongside an app] helps people drive more safely. It's like seatbelts: manufacturers brought them in, and then the government realised that they improved driving and helped the NHS save money, and then made them mandatory."
That's a pretty bold prediction, but is indicative of the sort of excitement that a small icon on a smartphone is starting to generate.
Talking points …
● Could apps be developed for commercial insurance? Is micro SME likely to be the place where apps could prove useful?
● Can insurers afford to ignore independent companies coming up with mobile app solutions?
● How effectively can apps help insurers attain first notification of loss, and control the claims process?