Bermudian investment firm Haverford agreed to buy 25% of Omega for 83p a share. A day later, Canopius proposed to offer the same amount for 100% of the firm. We talk to Haverford's chairman about the firm's strategy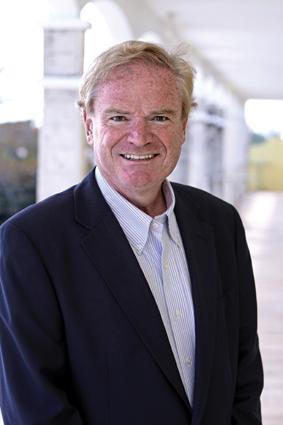 Q: Why are you seeking 25% of Omega rather than the whole firm?
A: I did a lot of work with private equity on deals where I would buy 25% and private equity would buy 75% and we would do a public-to-private transition. I still have that option available to me from the capital side.
But as I got closer to it I realised, especially as I got to understand more about the shareholders, that I don't think you can buy 100% of this company for 83p a share. There is a group of shareholders that would like an exit but there is another group that wants to make their money back.
A lot of them bought in at between £1.40 and £1.50 two years ago [the stock was trading at 66p the day before Haverford's offer was announced]. I believe I have a plan that will help us recover the profitability of the company.
We're not talking years, we're talking months. And there are certain key, large investors that want to see that happen, want to get their money back and don't want to be cashed out at 83p.
If you look at the formal announcement we put out, Invesco [Omega's largest shareholder] says they are not sellers at 83p and that is 30% of the company. If they are not sellers at 83p to me, I would assume they are not sellers at 83p to Canopius either. That's why I think the 25% tender is the deal that is certain to work.
We were anxious to get things moving ahead as well and really show everybody that we have harmony between the board, the management and the shareholder base that, candidly, hasn't been there for a couple of years, and then move forward and restore the company to profitability.
Q: What attracted you to Omega?
A: It has a core Lloyd's business that has been very profitable for its first 29 years of operation. In 2009, 2010 and 2011, it did not do well. It was mostly because of the offshore energy account, which has now been closed.
In Bermuda, it had a company that was principally set up to reinsure the parent but which in 2009 decided to start writing catastrophe reinsurance for third parties without modelling capability, without actuaries, without the modern tools of the trade and with only a small amount of capital.
I think that was a strategic mistake. They did not do well at it and they shut that down too. But the chief problems have really been clearly addressed in term of the underwriting book.
The other significant area where more work is needed is Solvency II and technology. But they have a good man in charge and a good road map.
Q: What are the details of your recovery plan for Omega?
A: It really involves simplifying the business, which is already under way, harvesting the capital, getting it into the most efficient places it can be and then bringing more of the capital to Lloyd's so we will have room to grow in Lloyd's. Plus Solvency II and the IT work that need to be done.
I think we will be able to draw a line under the difficult period the company has had and go forward. It doesn't mean we'll never make another mistake again, but I think the clean-up of the old mistakes is pretty much complete.
Q: What is the Lloyd's view of your desire to expand there?
A: There is no question that Lloyd's is going to limit the pace at which we can grow. However, syndicates that are only seeking 10% growth are not having trouble getting Lloyd's to say yes.
It also depends what lines of business you can bring to Lloyd's.
If you can find lines of business or geographic territories that are not currently in Lloyd's, it is pretty open to that. I do have a couple of ideas for where we might be able to do that.
Q: Under the deal, your father, Jack, will join the board. Will that be strange?
A: I have done that lots of times. I was on the board of White Mountains [the Bermudian (re)insurer Jack founded] for 10 years. I might as well put him on the board as a paid adviser because I'm going to get his advice whether I want it or not.