Razwan Iqbal will have to sell family home to repay fraud gains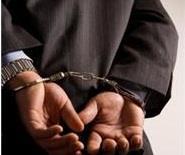 The Insurance Fraud Enforcement Department (IFED) has had £48,975 confiscated from a ghost broker jailed in July 2014 for selling invalid car insurance to Yorkshire's Asian community.
Razwan Iqbal operated under the name Direct Car and advertised cheaper premiums in restaurants and visited customers' homes to sell them his products.
The scam made him £45,000 and left motorists on the road without valid insurance.
He was sentenced in 12 months in prison for fraud by false representation and a further three months for money laundering.
Today a confiscation order handed down at Leeds Crown Court will see Iqbal having to sell his family home, another property he rents out and his car to pay back the money.
IFED is part of the City of London Police.