Zurich paid the cheat with 'eyes wide open' and must face consequence, judges say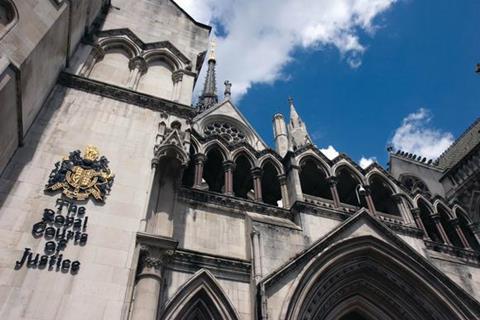 A fraudster who lied his way to a £135,000 compensation payout after an accident at work can keep all of the money, top judges have ruled.
Although victory for 51-year-old Colin Richard Hayward was "unattractive" and "stuck in the throat", the Appeal Court judges refused to strip him of his ill-gotten gains.
Zurich Insurance pursued Hayward after his next-door neighbours, in Newmarket, Suffolk, shopped him and said that there was "nothing wrong with him".
Hayward said he had been left depressed and fit for only light work after he injured his back while working for David S Smith Packaging, in Newmarket, in 1998.
He initially claimed £420,000 damages, but the company's insurers, Zurich, were suspicious from an early stage and put private investigators on his tail.
The insurance giant nevertheless accepted he had suffered some injury and agreed to settle his claim for £135,000 in 2003.
However, in 2005, Hayward's then next-door neighbours contacted Zurich and accused him of "pretending" to be disabled.
He could walk about easily at home but used to two sticks outside for fear of surveillance, they said.
In 2009, more than a decade after the accident, Zurich's launched fresh legal action against Hayward, accusing him of fraud.
He vehemently denied being a malingerer but, in 2012, a judge ruled that he had "dishonestly exaggerated the effects of his injury".
Judge Patrick Moloney QC took the unprecedented step of unpicking the settlement and ordering Hayward to repay all but £14,720 of the money.
At the Court of Appeal, Hayward's lawyers did not challenge the finding of dishonesty against him.
However, they argued the original settlement had been final and that Zurich was stuck with it.
Upholding Hayward's appeal, Lord Justice Underhill said Zurich had suspected of fraud and struck the deal "with their eyes wide open".
The judge, sitting with Lord Justice Briggs and Lady Justice King, added: "It may stick in the throat that Mr Hayward can retain the reward of his dishonesty.
"The result is unattractive, because it means that Mr Hayward retains the benefit of a settlement far in excess of the value of his actual loss."
But he ruled: "There is a wider principle at stake, that parties who settle claims with their eyes wide open should not be entitled to revive them only because better evidence comes along later".