Kanye West insurers complain that West's tour management company has obstructed their claim probe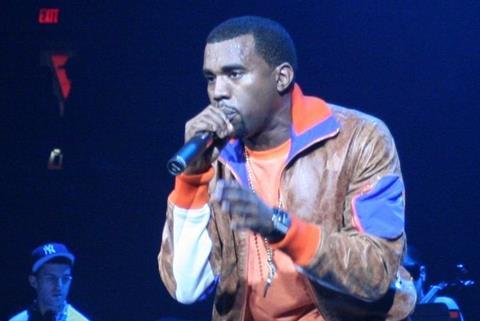 A consortium of Lloyd's and London market insurers has accused rapper Kanye West's tour management company of trying to "thwart" their claims investigations after the company sued the insurers for $10m over non-payment of an event cancellation claim.
In a counter-claim filed in the California District Court on Tuesday, seen by Insurance Times, the insurers accused their insured, Very Good Touring (VGT), of hampering their investigation of the claim, which VGT filed after West cancelled 21 dates from his 2016 "Saint Pablo" tour after being hospitalised.
The insurers also denied a claim in VGT's suit that they had refused payment solely because of West's marijuana use, but said their investigations indicate "substantial irregularities" in West's medical history.
The consortium of Kanye West insurers comprises Lloyd's syndicates Cathedral Syndicate 2010, Liberty Syndicate 4472, XL Catlin Syndicate 2003, Markel Syndicate 3000, and non-Lloyd's insurer Allianz Global Corporate & Specialty.
The insurers said in their counter-claim: "Throughout underwriters' investigation, VGT and its legal, medical and other agents and representatives have delayed, hindered, stalled and or refused to provide information both relevant and necessary for underwriters to complete their investigation of the claim."
The insurers added that they believe "these same persons have wilfully concealed and or misrepresented relevant facts in an effort to thwart underwriters' investigation".
'Ticket to the courthouse'
In VGT's original claim, filed on 1 August, the firm's lawyers expressed frustration with the investigations. VGT's claim against the insurers said: "Lloyd's companies enjoy collecting buonteous premiums; they don't enjoy paying claims, no mater how legitimate.
"Their business model thrives on conducting unending "investigations" of bona fide coverage requests, stalling interminably, running up their insured's costs, and avoiding coverage decisions based on flimsy excuses.
"The artists think they're buying peace of mind. The insurers know they're just selling a ticket to the courthouse."
VGT suggested in its original filing that the insurers had tried to avoid the claim because of West's marijuana use. VGT's lawyers said in the original claim: "The insurers have neither paid on the multi-million dollar claim nor denied the claim. Nor have they provided anything approaching a coherent explanation about why they have not paid, or any indication if they will ever pay or even make a coverage decision, implying that Kanye's use of marijuana may provide them with a basis to deny the claim and retain the hundreds of thousands of dollars in insurance premiums paid by Very Good."
But the insurers denied that West's use of marijuana "provides the sole basis to deny the claim". They added that a non-disclosure agreement prevented them from giving further details about the basis for non-payment.