Criminals use simple devices purchased online to bypass or hack into onboard electronic ignition systems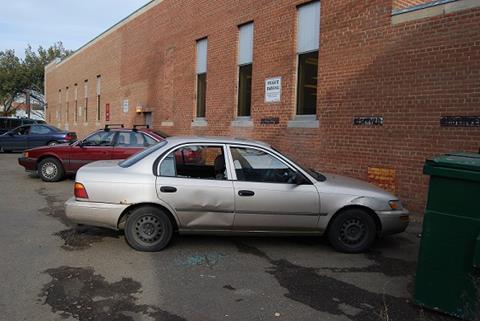 The number of cars stolen in London rose by 8% to 21,869 last year as the rate of keyless thefts grew.
According to the latest figures from the Metropolitan Police, 6,000 cars and vans were stolen by criminals using the technique – the equivalent of 17 vehicles a day.
The figure accounted for 42% of all vehicle thefts.
Detective chief superintendent Carl Bussey said criminals viewed keyless vehicle theft as a low-risk, high-return crime, with the most valued motor engines fetching up to 31,000 on the black market and vehicles fetching £10,000.
The car thieves are suspected of using simple devices purchased online to bypass or hack in to onboard electronic ignition systems.
Police said the criminals were not only targeting high-value cars parked in driveways, but also vans, which they break up into parts and ship abroad, the Evening Standard reports.
The figures showed that Ford Transit, Ford Connect and Mercedes Sprinter vans were the most commonly stolen vehicles using the keyless method, followed by BMWs and Land Rover models.
East London boroughs have been the hardest hit, with Redbridge, Newham, and Havering all in the top three.
Kensington & Chelsea came seventh in the capital's borough car theft rankings.
Join the debate at our Insurance Times Motor Forum on LinkedIn