Law firm to pay AXA after 'falsely inflating legal costs'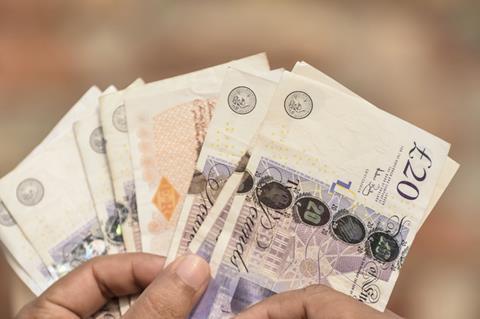 Claimant law firm Asons has agreed to pay AXA around £110,000 after admitting to falsely and systematically inflating its legal costs.
The insurer said the case involved 65 personal injury cases, settled between September 2013 and December 2014, where Asons overstated the qualifications and experience of its legal staff to falsely inflate the bills sent to AXA.
According to AXA, Asons admitted that they were systematically attempting to present false and misleading information on an organised basis to exaggerate their claim for costs, but Asons denied acting fraudulently.
Law firms set their fees based on the time spent working on a case, the location from which the case is handled and the seniority of the fee earner involved.
Firms charge more when the most senior lawyers, typically called in on high profile or complex matters, handle cases.
AXA said the issue came to light in July 2015 following the case of Kevin Dale v Schroff UK Ltd in the Manchester County Court.
In this case Asons claimed the fee earner working the case had more than six years of litigation experience.
But the fee earner had less than two years experience at the time.
Asons claimed this was an administrative error.
This prompted AXA to review a number of cost claims involving the law firm. This resulted in AXA unearthing of 65 further cases where Asons had inflated their legal costs with false representations about the fee earners.
As part of the settlement for these 65 claims, Asons has agreed to pay AXA more than £40,000 in legal costs as well as the near £70,000 in damages and interest.
AXA claims manager Gian Luigi di Franco said: "We are delighted to have settled our dispute with Asons and that they have admitted to exaggerating the experience of their legal staff to inflate their legal costs.
"This is just the kind of behaviour that the insurance industry has been highlighting for years now, behaviour that is fuelling a compensation culture across the country. This was a systematic attempt to secure funds that Asons ought to have known they were not entitled to.
We hope and expect that this victory sends a strong message to those in the claimant lawyer fraternity who would undermine the reputation of and trust in their profession purely in the pursuit of money."
A spokesperson for Asons said in a statement to the Law Gazette: "We take matters like this very seriously. Following a complaint by AXA, an internal investigation was immediately undertaken. We reported the matter to our regulator and any overpayments were returned. New procedures were instigated and we are satisfied that there has been no recurrence of the historical issues raised by AXA."
In December a doctor agreed to pay Ageas £40,000 to settle a claim that she had exaggerated evidence in hundreds of whiplash cases.