Thinks it unlikely Balva will renew policies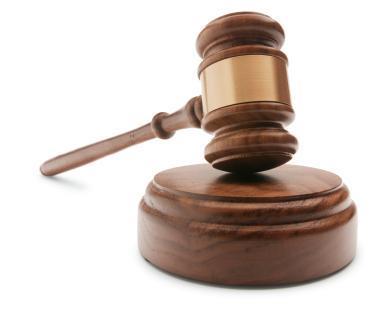 The Law Society has warned law firms that had bought professional indemnity insurance (PII) from Balva to think twice before opting for cover from another unrated insurer.
The warning comes after Law Society members reported being offered to transfer their policies across to another unrated insurer, Berlier Versicherung Aktiengesellschaft, by the broker that previously sold policies from Balva.
Latvian regulator the Financial and Capital Market Commission (FCMC) banned Balva from writing new business in the UK by on 1 March.
Law Society chief executive Desmond Hudson said: "The suspension of Balva by the FCMC to write new business in the UK should be a wake-up call for firms. Despite the fact that Balva's suspension does not affect its current policies, it seems increasingly unlikely that Balva will be in a position to continue to be a participating insurer next renewal.
"We recognise that the 1,300 firms with Balva policies may feel pressured to obtain alternative cover as a matter of urgency and some may consider this to be a short-term solution, however, we urge firms to think carefully before transferring to another unrated insurer for the longer term without investigation."
Hudson said the entry and exist of unrated insurers to the market had a destabilising effect for Law Society members. "We have seen this pattern of insurer entry and exit before. When Balva entered the market, it offered a policy switch to customers of European Risk Insurance Company (ERIC). ERIC is no longer writing solicitors' PI business within the UK. Now Balva's customers are being transferred to Berliner."
The Law Society advised firms to obtain quotes from all insurers willing to cover the 2013 renewal period and seek the advice of a broker.
"While commercial pressures on firms may tempt them to choose the 'cheapest' professional indemnity quote, the true cost of this cover can be alarming. If an insurer becomes insolvent, there may be a high price to pay, in a personal, as well as business capacity. Uninsured loss can have devastating personal consequences, depending on a firm's business structure."
The Law Society estimates that 12.5% of the PII market by premium share is with unrated carriers.
The Solicitors Regulation Authority has previously attracted critcism for failing to recommend that solicitors take out PI policies only from a list of rated insurers.