FCA said bank mishandled customer complaints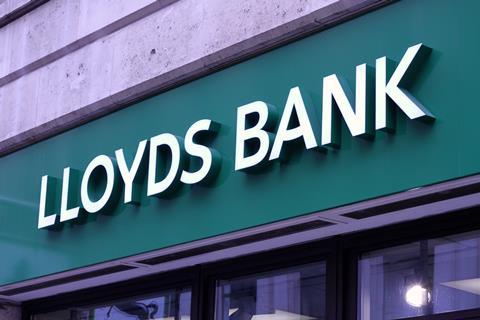 Lloyds Banking Group has been fined a record £117m for mishandling PPI customer complaints, the FCA said.
The regulator found that customers were told by Lloyds complaint handlers that their claims had been "fully investigated", when this was not the case.
Customers were also prevented from providing evidence in support of their claims. The FCA said complaint handlers were instructed that the overriding principle when assessing complaints was that Lloyds' PPI sales processes had been compliant and robust, "when Lloyds knew there were significant sales process failures and mis-selling".
FCA acting director of enforcement and market oversight Georgina Philippou condemned Lloyd's behaviour as "unacceptable" and said: "The size of the fine today reflects the fact that so many complaints were mishandled by Lloyds.
"Customers who had already been treated unfairly once by being mis-sold PPI were treated unfairly a second time and denied the redress they were owed."
Lloyds' fine would have been as high as £167m, had the bank not agreed to settle at an early stage of the investigation, which qualified it for a 30% discount, the FCA said.
Lloyds is still 25%-owned by the UK government following its £20bn bailout during the 2008 financial crisis.
Of all the UK banks, Lloyds sold the biggest share of PPI products and has so far set aside more than £12 billion to handle any compensation claims from customers.
The fine is the largest ever levied in relation to the payment protection insurance scandal, and is nearly six times the previous high fine of £20.7m handed to Clydesdale Bank in April for providing false information to the Financial Ombudsman Service.
On that occasion, the FCA found that a complaints team had altered documents to make it appear as though the bank did not have the relevant information to proceed with the complaint.
Customers who were mis-sold PPI from credit brokers which have since gone out of business will have to claim compensation from the Financial Service Compensation Scheme. Consequently, insurance brokers will be forced to pay a levy to the FSCS to cover these costs.