Lloyd's broker aims to achieve 20% profit margin within two years, says chief executive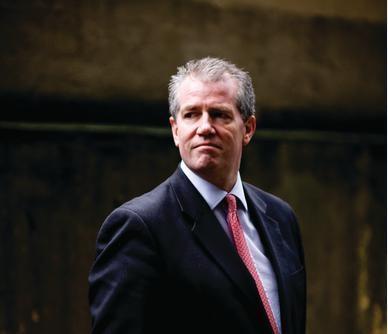 Lonmar aims to hit the £25m revenue mark in three to five years and achieve a profit margin of 20% within two years, according to chief executive Simon Rice.
Rice's comments follow the company's return to profitability in 2011 after a torrid 2010, blighted by failed legal challenges and having to repay commission to underwriters.
The Lloyd's broker made a £1m profit in 2011, compared with a £75,000 loss in 2010. The company's 2010 results were hit by £1.6m of exceptional legal costs after losing a legal battle with former employees who defected to rival broker Tysers, and a £2.1m exceptional repayment to underwriters after Lonmar's marine division overcharged them.
In addition, the 2011 results were boosted by an exceptional amount of £2.3m received in return for the transfer of Lonmar's casualty and exceptional risks teams to rival Gallagher International last June.
Without the £2.3m boost, Lonmar would have made a loss before tax of £614,000, rather than the £1.7m profit before tax it reported.
Although the one-off £2.3m of proceeds from Gallagher helped Lonmar to its 2011 profit, Rice insists the performance is sustainable.
"We will increase profitability quite substantially again in 2012, primarily because we have new divisions," he said.
The additions include the accident and health team that joined last year from HSBC. "We didn't get the full effect of those last year," Rice said.
While improving profitability, the transfer of the team to Gallagher hit revenues. Excluding 2010 exceptional items, turnover fell 26% to £15.3m in 2011 from 2010's £20.8m.
However, Rice said that revenues from Lonmar's core recurring business had grown 5%. The company is still looking for a head of casualty after the transfer to Gallagher.