Engineer made fraudulent £900,000 claim for ladder accident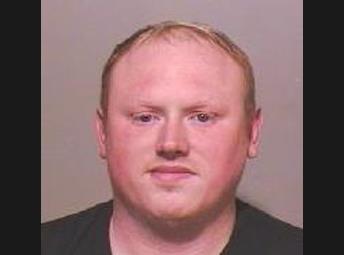 An engineer who made a fraudulent £900,000 personal injury claim against his employer was today sentenced to eight months in jail.
David Ribchester lodged a claim with RSA after he injured his wrists when a ladder gave way under him at work in February 2006.
Ribchester, 31, of Washington, Tyne and Wear, told the insurer that the injuries had left him unable to work, shop, drive a manual car, play rugby – or even lift his young daughter with his right hand.
But the claim unravelled after the RSA caught him on camera shopping at a supermarket, refuelling a car using his right hand and catching a rugby ball at a game.
Investigators also filmed Ribchester on his birthday in 2009, using his right hand to put up garden furniture, turn food on a barbeque, greet a man with a handshake and carry a child.
RSA sent the film to the City of London Police Insurance Fraud Enforcement Department (IFED) on the unit's launch in January 2013.
IFED detectives arrested Ribchester at a house in Washington Village, Tyne and Wear, in April.
Ribchester pleaded guilty to one count of fraud by false representation.
DS Tom Finnegan, who led the IFED investigation, said: "Ribchester exaggerated his injuries and the impact they had on him thinking that no one would bother to find out if he was really telling the truth. This was a serious mistake that turned him into a criminal and his actions have cost him a jail sentence.

"There is still a public perception that making exaggerated claims to insurance companies is somehow acceptable. This conviction is evidence of how committed we are to working with insurers to change this culture in England and Wales."
RSA Counter Fraud Manager John Beadle said: "RSA supports IFED in its effort to bring real consequences to those who attempt to commit fraud against insurers and their customers.
"People need to realise that insurance fraud is not a victimless crime, as we all end up paying through our premiums. They also need to wake up to the fact that insurers are no longer a 'soft touch' and work closely with IFED to ensure that those who commit fraud are detected and face the consequences of the law."