Parent RBSI punished over forged signatures and poor procedures during spot check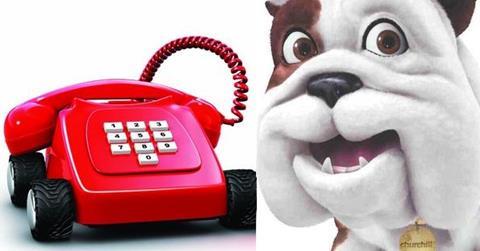 The FSA has slapped a £2.2m fine on Churchill and Direct Line after a series of blunders by customer relations staff and management, the regulator's final notice reveals.
The RSA punished RBSI-owned insurers Churchill and Direct Line for tampering with customer complaint files.
A series of errors led to staff altering 27 out of 50 files demanded by the FSA when it carried out a spot check of RBSI's complaints handling process in April 2010.
The FSA's final notice reveals blunders including:
• A customer relations employee forging signatures on seven documents. The staff member believed it was obligatory for the original case handlers' signatures to be on the documents so filled in the gaps.
• Management had no clue what changes were made or when.
• The FSA wanted RBSI to ensure that the 50 spot-check files were collated by individuals who had no experience of them. Instead, staff with previous experience of the files were chosen to collate them.
• RBSI should have specifically told staff not to tamper with the files. No instruction was given when the 50 files were brought together.
RBS Insurance chief executive Paul Geddes said the findings of the FSA investigation had left the insurer feeling "much regret".
Geddes arrived in August 2009 and the blunders happened on his watch. The FSA first told RBSI in May 2009 it needed to improve complaints handling procedures.
This sparked an internal review, lasting nearly a year, in which a new, more thorough, system of logging customer complaints via electronic documents was introduced.
The final notice reveals that, by March 2010, around 10% of customer relations staff were on performance improvement plans, with failure potentially resulting in formal disciplinary proceedings.
"There was, therefore, already an awareness among staff that disciplinary action was a real possibility. This increased the risk of staff altering files in an improper way," the FSA notice says.
But Geddes said: "Although no customers were disadvantaged, we are very disappointed that we did not meet the standards we expect of ourselves and which the FSA expects of us.
"We acknowledge the shortcomings identified in the findings and, since becoming aware of this issue well over a year ago, have taken action to address these issues and to ensure we avoid such breaches in the future."
Asked if RBSI had taken action against the staff who tampered with the files, a spokesman said: "We don't comment specifically on employee matters, but our working practices and records management policies have been completely overhauled.
"These widespread changes will help to ensure that similar breaches do not take place in the future. We have also set up our own independent audit system."
The final notice reveals that RBSI would have been hit with a £3.1m fine, but 30% was trimmed off because it co-operated fully.
FSA acting director of enforcement and financial crime Tracey McDermott said: "This is a serious breach. The firms' attempt to ensure that complete files were provided to the FSA backfired.
"The firms failed to give clear instructions, resulting in staff making inappropriate alterations, with one individual even forging the signatures of colleagues. The firms' management did not know what changes had been made or when.
"In this case, the alterations did not impact on the FSA's ability to do our job. The significant penalty is, however, intended to underscore to firms that it is of critical importance that material provided to the FSA must reflect the picture as it is - not as they might like it to be."