Premium content: But survey of MGAs found they are less worried about competition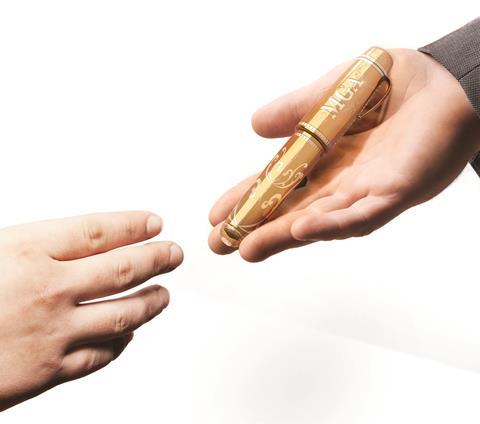 The insurance market is going to see a large rise in the number of independent MGAs in the next three to five years, MGAA managing director Peter Staddon has claimed.
He told Insurance Times that demand for MGAs to write certain types of businesses will grow, where it will become increasingly difficult for insurers to "turn a profit" in as they strive to reduce thier cost base.
Consolidation will also be a driver for more MGAs as people leave firms to set up on their own, while there is increasing interest from private equity firms.
Staddon's comments follow the release of the latest MGAA Matters 2017 survey which found that nearly two thirds of MGAs expected an overall rise in the number of MGAs over the next 12 months, while only 12% expected the number to decrease.
With regards to M&A and consolidation, 60% said they expected increased levels of activity, while just over 2.5% said the level would decrease.
Staddon said: "One of the biggest problem for insurers is their cost ratio. They will look at their business and say; 'we are good at the big stuff', but with the smaller SMEs they are going to be increasingly difficult to turn a profit.
"So they are going to be looking at other distribution mechanisms they can use like the MGAs."
Surprisingly, despite the likelihood of increased activity, the fear of competition was less.
A number of other issues, including regulation and ability to retain talent, that were previously high on the list of concerns for MGAs had also fallen.
Staddon said firms were beginning to understand the FCA better, while the fall-out from M&As was also helping MGAs to attract new talent.
The study found that the ability to recruit and retain talent was selected by over 30% in 2014, but only 12% said it was a main factor affecting growth now.
Staddon said MGAs were attracting talent from outside the industry.
Soft market
But the soft market continues to remain an issue for members.
More than 65% of survey respondents placed soft market conditions at the top of the list of factors affecting growth, compared to 46% in 2014.
But despite this, when asked specifically if the UK's MGA sector would be unable to sustain the current levels of growth and success over the next three years, just over 21% said they agreed.
Almost half (48%) disagreed or strongly disagreed, while 31% neither agreed nor disagreed.
Staddon said MGAs were continuing to grow by expanding their markets and are becoming more efficient with technology.
This is because more MGAs are creating their own IT systems because of the difficulty they have in finding a platform that fits their model.
The study was a joint research-based project with the MGAA and Castel Underwriting.