$400m dividend meant that loss extent was 'misunderstood'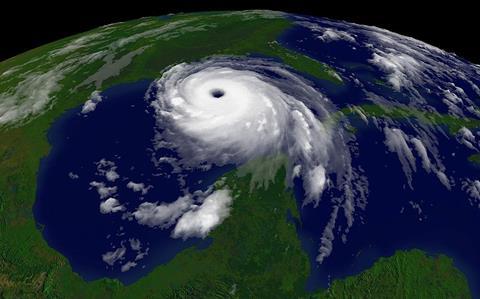 On the eve of its 10th anniversary, Bermudian short-tail catastrophe reinsurer Montpelier Re has broken its silence about the company's huge $1.1bn (£616m) 2005 losses.
Deputy chairman Tom Busher told sister publication for the reinsurance industry Global Reinsurance that a lack of communication fuelled speculation that trouble was afoot.
"Perhaps we should have communicated more effectively. What really happened was that pre-Hurricane Katrina, Hurricane Rita and Hurricane Wilma, we were the poster child for the class of 2001. Then after the losses, we went the other way."
Busher said the extent of the reinsurer's losses was "misunderstood" because of a special and regular dividend payment of $400m in April 2005.
"If you bear that in mind when you look at the subsequent losses, it is because we had reduced our capital by that proportion that the losses looked so big," Busher said.
"If you add back that $400m, it wasn't as bad as it looked. And when we needed the capital back, the market was happy to give it to us."
Busher said post-2005, Montpelier Re has worked to re-underwrite and de-risk its book, moving its specialty away from catastrophe and setting up London, US and Swiss operations.
"We're still taking out risk from the book even now, although I think the prospects for the current renewals are probably just looking up over the last week," said Busher.
Busher also dismissed speculation the reinsurer is planning mergers and acquisitions. "We always keep our eyes and ears open but we don't believe bigger is automatically better."
Busher added that the value generated for shareholders is "not always wonderful".
"M&A is always talked about but few deals seem to be done in the industry for one reason or another. The track record is not strong so you need to be highly selective in order to succeed. As long as book values remain in the doldrums in the sector, it is hard to get excited."
Montpelier's latest results show the reinsurer lost $143.6m in the first nine months of 2011, while gross written premium is up 3% year-on-year to $633.8m from $617.7m.
On 20 September, Montpelier sold its US arm Montpelier US Insurance Company to Selective Insurance. The deal is expected to be closed in the fourth quarter.
The full interview with Busher will be published in the February edition of Global Reinsurance.
We say …
● Montpelier Re made a canny move when acquiring the renewal rights of fellow Bermudian (re)insurer Torus's property catastrophe reinsurance business in August. Under the deal, Torus will provide sidecar capacity to Montpelier from 1 January.
● That deal, and the sale of Montpelier US, will give the reinsurer a welcome capital boost after 2011's high level of catastrophe.
● Next year is set to be big for M&A internationally. With the Transatlantic sale ongoing and the Omega sale imminent, Montpelier should be on high alert, both for buying and for being bought.