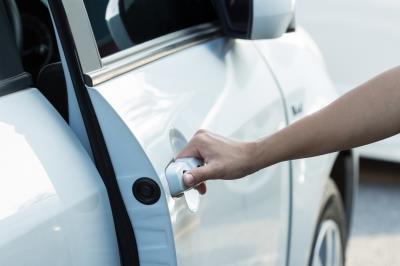 The rising cost of motor insurance has stalled for the first time in a year, according to the latest Confused.com Car Insurance Price Index.
But the halt in price increases could just be a seasonal effect, the survey compilers said.
The average comprehensive premium held at £671 during the first quarter, according to the survey, produced in association with Willis Towers Watson.
Third party, fire and theft (TPFT) prices fell very slightly by £1, or 0.1% on average, to £1,128.
The first quarter price movements follow annual price rises in 2015 of 13.2% and 16.8% for comprehensive and TPFT cover respectively. Even after the latest changes, average comprehensive prices have risen by £81 over the last 12 months to the end of March.
Duncan Anderson, global pricing and product management leader at Willis Towers Watson, commented: "It's not that unusual for prices to plateau or fall in the first calendar quarter. Indeed, that's happened in each of the last five years, perhaps in part owing to competition for new car registrations, but most other indicators had been pointing to a continuation of across-the-board rate increases."
Drivers of 21 and under – with the exception of 18-year-olds – experienced some of the highest quarterly increases, contrary to recent quarters in which they have typically received some of the most favourable price changes. Meanwhile, 25 and 55-year-olds enjoyed an average first quarter price decrease of 2.6%.
On a regional basis, the biggest decreases of 1.7% were in the North West of England, while prices rose by over 2% for drivers in the Scottish Borders and Central and North Wales.
Duncan Anderson said: "Whether the overall market trends mark the start of a turn in pricing strategy remains to be seen, because drilling down in to the first quarter numbers suggests that insurers were, in some cases, reversing recent prior changes in rates," Anderson said.
Claims submitted to the Ministry of Justice Claims Portal have fallen slightly, but Anderson said, "Against that, record road traffic volumes, the small further increase in Insurance Premium Tax announced in the March Budget and underlying repair cost inflation driven by new technologies are all potential factors that could force average prices up again."
Steve Fletcher, Head of Data Services at Confused.com said: "The fact that comprehensive car insurance premiums have remained static over the quarter was not unexpected - insurers regularly cut prices in January, which has a knock-on effect for the remainder of the quarter.
"However, the situation should not be taken for granted. Insurance prices have been rising at a steady pace for the last 24 months, and the last few months are unlikely to be indicators of a period of stagnation."