Former Bluefin boss's broker to form part of Cobra Network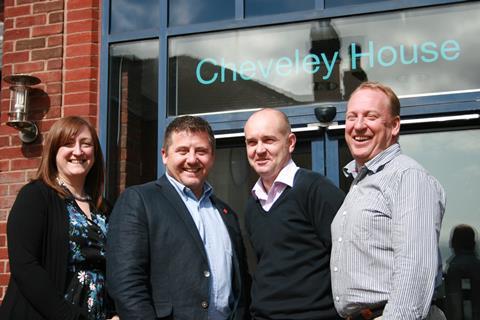 New commercial insurance brokers Yutree Insurance officially opened its doors for business this week.
The brokerage, which has offices at Cheveley House, Fordham Road, Newmarket and in London, was set up by Leigh Smart, Laura High, Simon Miller and Kevin Hancock.
Previously, Smart was chief executive of The Davis Group, Hancock and High were underwriting and distribution directors at Bluefin and Miller was formerly corporate sales director at Allan Chapman & James.
"Yutree's vision is to create a professional brokerage for professional people, integrity towards our clients, flexibility, energy and a pioneering spirit is part of the Yutree philosophy," the company said in a statement.
"It's our independence that will enable us to maintain this level of integrity and flexibility as the business grows. We are committed to embedding professionalism into general insurance, and are therefore signatories to the Aldermanbury Declaration."
The Directors have created a business model that doesn't require charging for policy or administration fees - at a time when fees continue to be a major point of discussion among the industry as well as consumers.
Yutree is part of the Cobra Network.
"A key factor for joining the Cobra Network was our own business independence – and Cobra guarantees this but still allows us access to all their markets and exclusive schemes," said the company.
Yutree will also be launching Yutree Underwriting, which will provide a range of insurance products for other brokers.
Yutree executive chairman, Leigh Smart said: "The launch of Yutree is a very interesting time for all involved, and although we are a new broker business, we are experienced professionals with long lasting and trusted relationships – it's going to be fun."