'Digital platforms will play an incredibly important role in the sector over the coming years,' says new appointee
Allianz Partners has appointed Anna Kofoed as its new chief executive of travel, a statement released today (14 November 2023) said.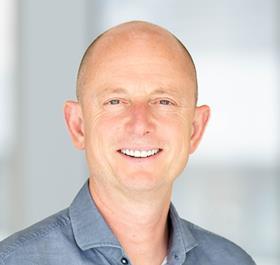 The new appointee, who has over 25 years of experience in the travel technology industry, will succeed Damien Ladous, who has led the insurer's travel line of business since 1 June 2021.
As part of the move, Kofoed will also serve as a member of the firm's board of management.
Allianz Partners chief executive Tomas Kunzmann said that Kofoed will "build on Damien's excellent leadership of the travel business during a period of unprecedented changes and strong business performance".
"Anna has extensive experience in the travel industry and combined with her technological expertise, she will be invaluable in helping Allianz Partners achieve its growth ambitions, develop its travel ecosystem platform and become the digital travel companion that it aims to be," he added.
Succession
As a result of stepping down from the role of chief executive of travel, Ladous will now focus solely on his role as group chief financial officer, which he has held since the start of 2023.
"I'm delighted Damien will now be able to focus on leading Allianz Partners' Group finance function as group chief financial officer," Kunzmann said.
As part of this, Ladous will also continue to serve on the board of management alongside successor Kofoed.
Kofoed will join Allianz from technology firm Amadeus, where she most recently served as executive vice president for EMEA travel sales.
Prior to this, she held a number of senior roles at the firm – including senior vice president for northern, eastern, central and southern Europe as well as vice president of travel content sourcing.
After accepting her new role at Allianz, Kofoed said: "I'm thrilled to be taking on this challenge at an organisation that is at the forefront of innovation in the travel industry.
"Digital platforms will play an incredibly important role in the sector over the coming years and Allianz Partners is well-positioned to lead from the front."

Isobel, a reporter at Insurance Times for over 2.5 years, covers environmental, sustainability and governance (ESG) content.

She was selected for the Women in Journalism Senior Mentoring Scheme in 2019 and, in 2022, went on to win the Highly Commended Award in the Most Promising Newcomer category at the British Insurance Brokers' Association (BIBA) Journalist and Media Awards.

At BIBA's 2023 awards, she was shortlisted for the Best Investigative Journalism category.
View full Profile